Keeping a bug as a pet is tricky, but what about a rock dressed up as a bug?
This craft blends creativity and nature, leaving you with a pet you can keep forever.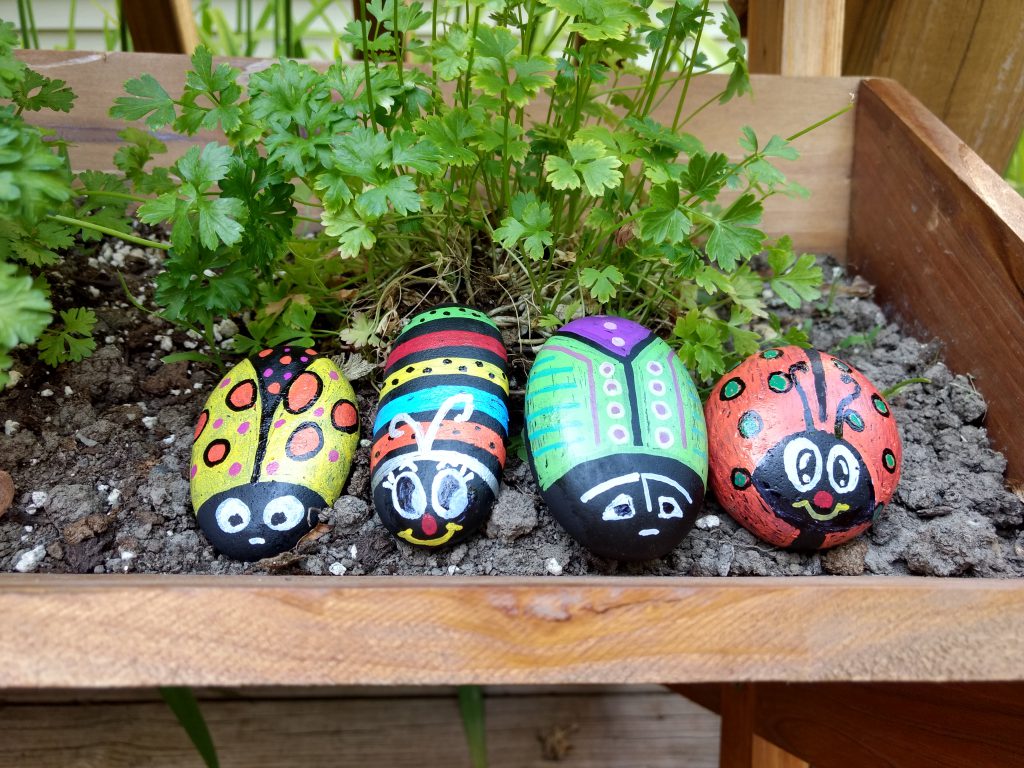 What You Need
Round rocks
Acrylic paint or old house paint
Black permanent marker
What To Do
Head outside and find some smooth, round or ovular rocks. Smooth rocks work best when applying decorations, but you could also look for rocks with a distinct feature that could represent a bug head or wing.
Once your rock is clean and ready for painting, use acrylic paint to add the details. Or, with a parent's help, you could use old wall paint to accomplish this.
Using a permanent marker, add eyes or other details to your bug.
Name your rocks and find them a home inside or outside.