Picture yourself reading a story in space as the Earth rotates below!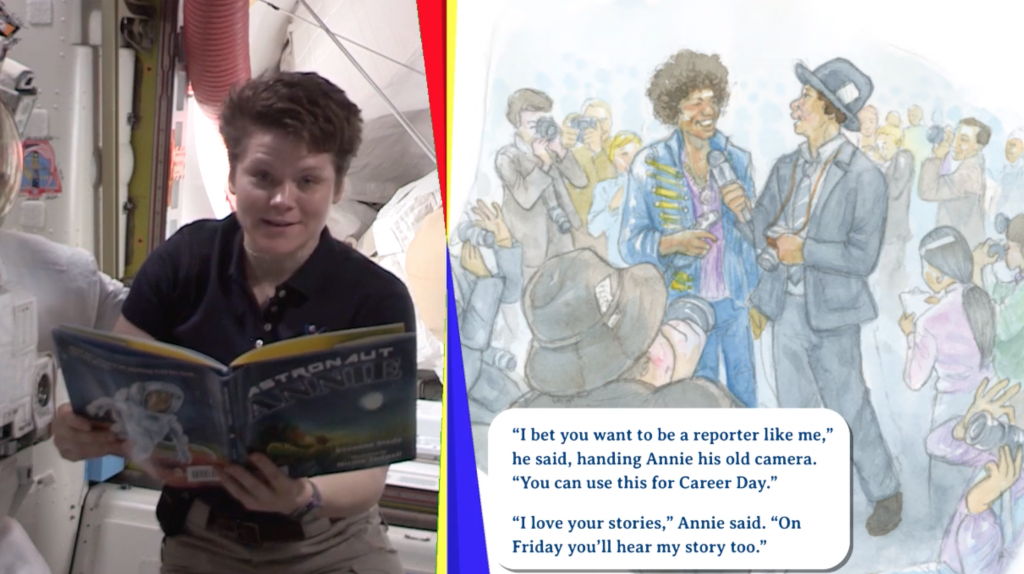 Story Time from Space is a project of the Global Space Education Foundation, which sends children's books to the International Space Station for astronauts to read aloud to students on Earth. Check out their site for their full collection of read-aloud videos and science experiments.
Check out this read aloud with Astronaut Annie!