Transform an ordinary banana into a cute caterpillar that's fun to look at and fun to eat!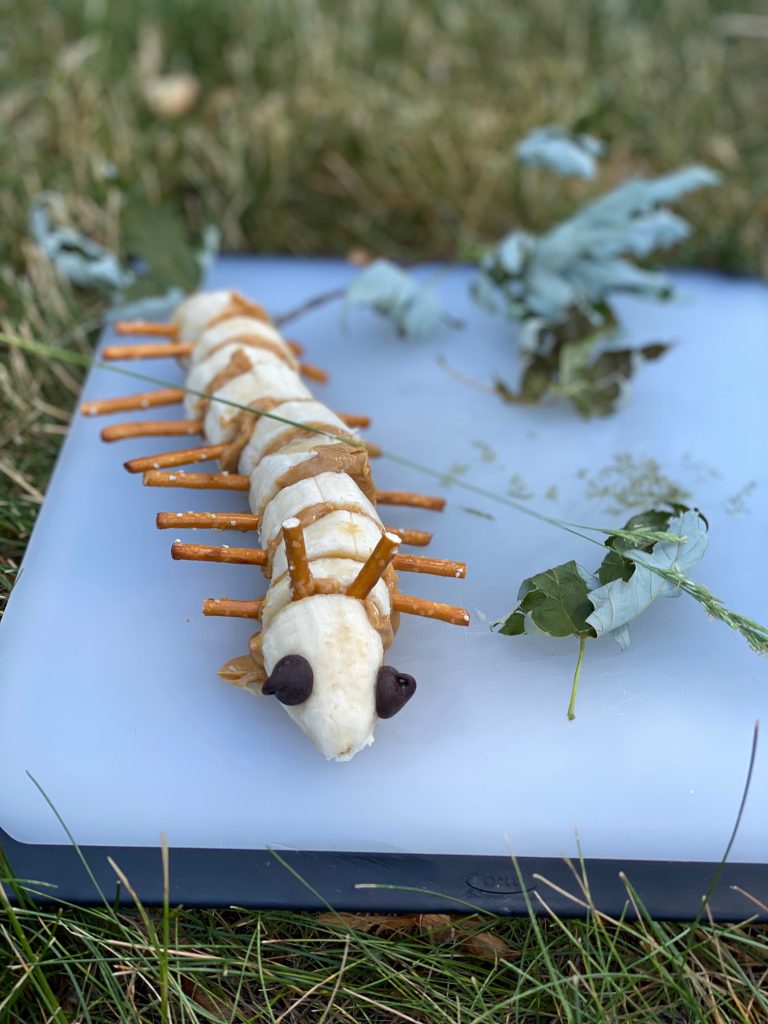 Did you know caterpillars love to eat? They eat so much to grow and have the energy to spin their cocoons to turn into butterflies! Just as we eat to grow and become healthy!
This playful snack is nutritious and is fun and easy to make. Let's get started!
What You Need
a medium banana
1/4 cup of peanut butter (or a nut-free option)
1/4 cup of coconut flakes (optional)
two raisins or two chocolate chips
eight pretzel sticks
What To Do
Peel and slice each banana into ten segments.
Assemble your caterpillar by spreading each segments with peanut butter and lightly pressing the pieces together.
Sprinkle half of the coconut over each caterpillar and press lightly with fingertips to coat. (This step is optional.)
Use additional peanut butter to press raisins or chocolate chips on one end to form the caterpillar's eyes.
Break pretzel sticks into small pieces the caterpillars legs and antennae.
There you have it – a delicious afternoon snack that turns an ordinary banana into an extraordinary caterpillar!