With only a few ingredients you probably already have, you and your child can make dreamy bubble prints.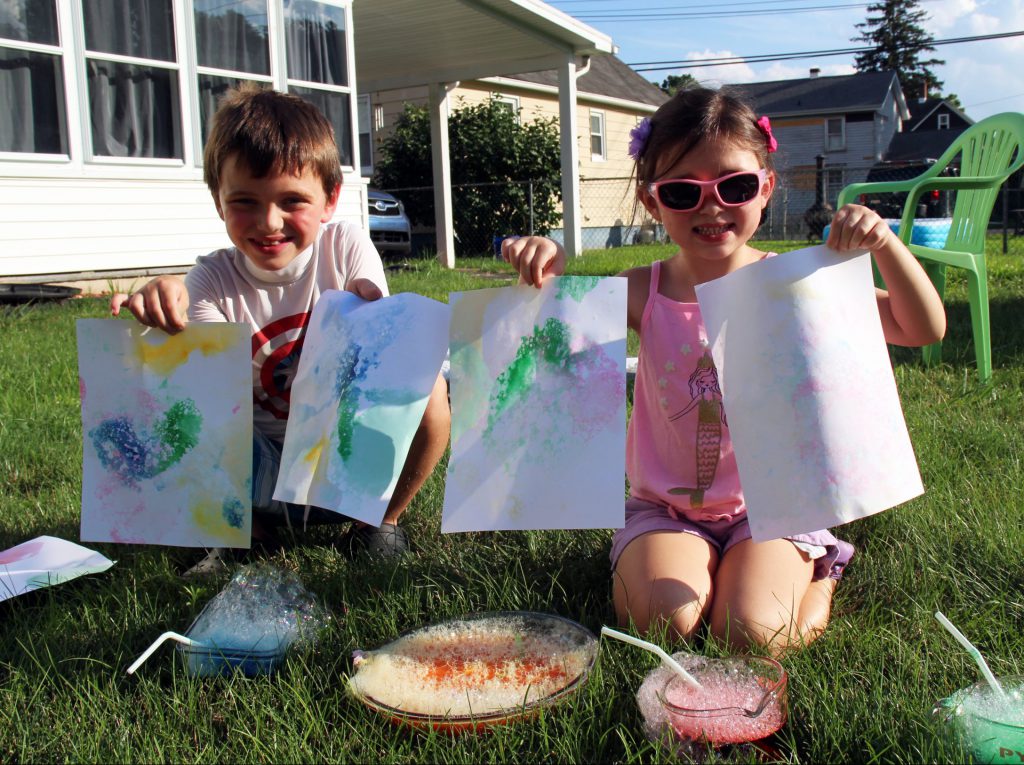 See this activity in action here: Mrs. R's Art Room 
What You Need
Paint or food coloring
Dish soap
White paper, card stock or index cards
Plastic straws
Small containers, one for each color of paint (make sure they can hold at least ½ cup of water)
Water
What To Do
Squeeze one teaspoon of one color of paint or 6-7 drops of food coloring into a container; repeat with the rest of your paint colors and containers.
Add one teaspoon of dish soap to each container.
Add ½ cup of water to each container, making sure there are a couple of inches of room for making bubbles.
Stick one straw into each container and blow some bubbles! Try to blow near the base of the container so that you can really mix the water, paint and soap together.
Stop blowing once the bubbles reach the top of the container.
Lightly press the paper on top of the container, making a bubble print. Keep blowing bubbles and pressing, creating lots and lots of bubble-filled circles.