Superman has his Fortress of Solitude. What will your secret hideout look like?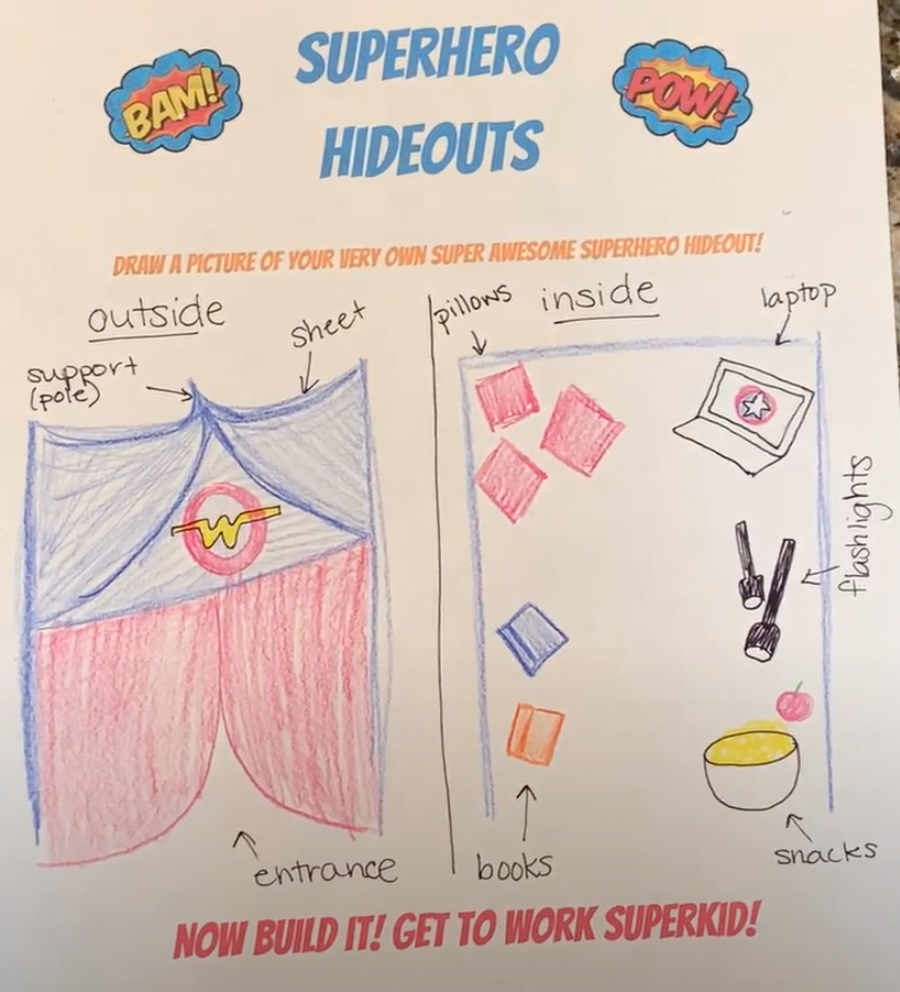 In this activity from the NY STEAM Bus at Niskayuna CSD, kids can design and build their very own superhero hideout!
What You Need
Paper or printable worksheet 
Pen or pencil
Building materials: 

Sheets or blankets
Cushions
Chairs
Sticks or poles
What To Do
Sketch out a plan for your superhero hideout. You can use the worksheet provided, or your own paper. What materials do you have to build with? How will you construct your hideout? 
Using your plan, build your hideout with help from an adult. Did it come out the way you planned? If not, what changed from your plan?
Check out this student-made video for ideas for your own fort, and submit your response to this experiment at the NY STEAM Bus Summer Adventure page.