It's time for some campfire stories!
Go camping in a big back yard by reading Our Great Big Backyard or join Maisy the Mouse in Maisy Goes Camping! End your adventure at Camping at Lost Lake. Time to build a pillow fort and snuggle up with these campfire stories!
Curious George Goes Camping
Watch Curious George Goes Camping being read out loud!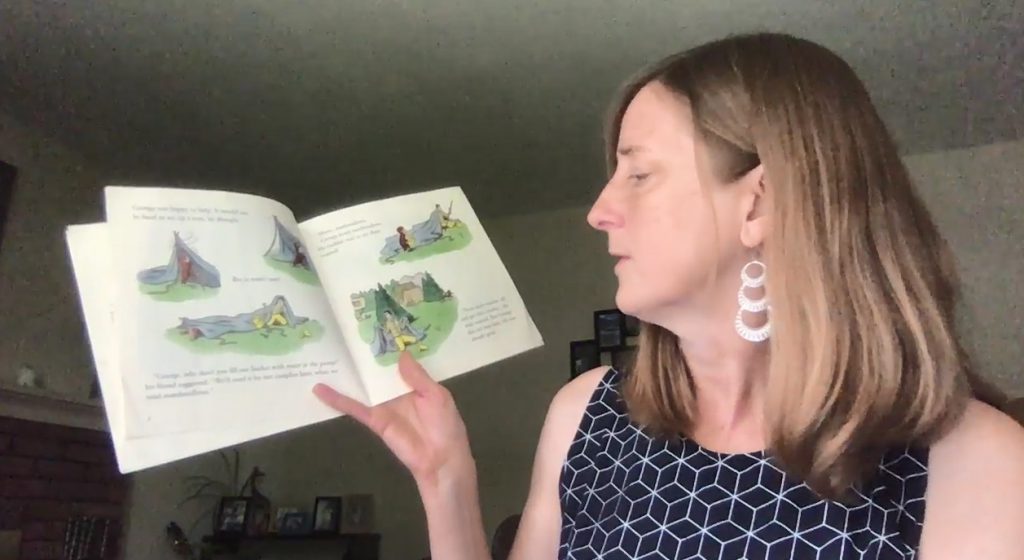 Read More Campfire Stories!