Avengers assemble! Recreate the first Avenger's shield with some tasty snacks!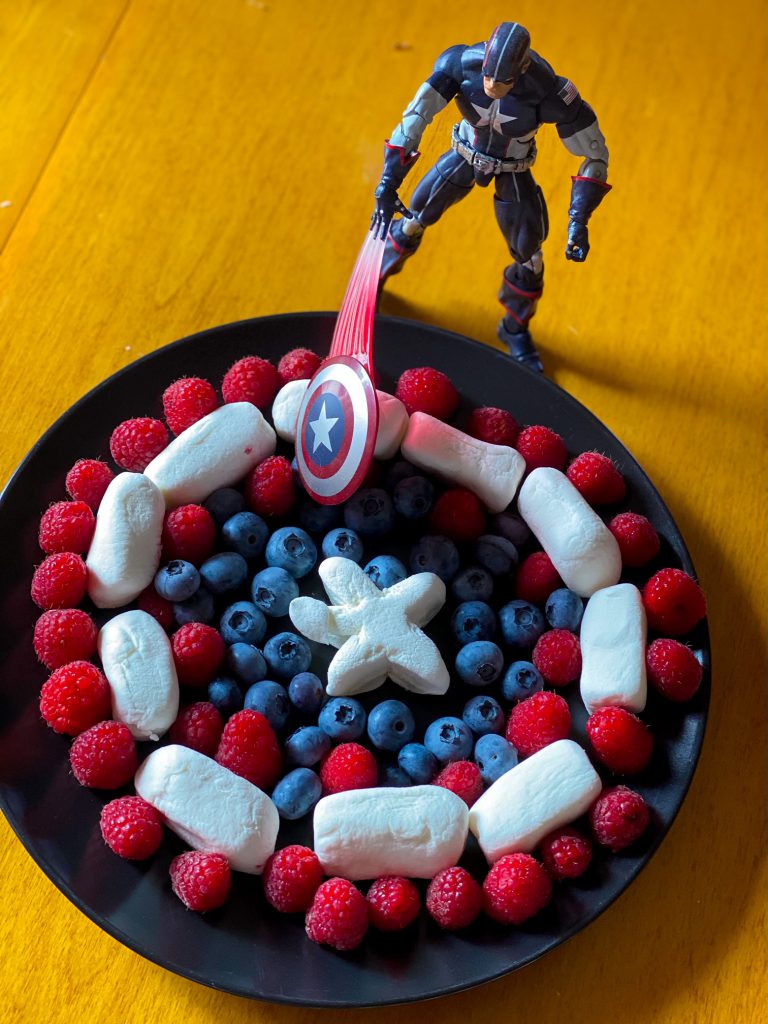 Become part of The Avengers by recreating Captain America's shield with some tasty treats!
What is great about this recipe is that you can create the famous shield with any snack you are craving—not feeling marshmallows? Use a yogurt dip! Or banana slices! The opportunities are endless.
Now, Avengers, assemble your supplies and let's tackle this recipe!
What You Need
Here are some snack suggestions to create your perfect shield.
Strawberries
Raspberries
Red grapes
Blackberries
Blueberries
Marshmallows
Banana slices
Yogurt dipped pretzels
Cheese cubes
Pineapple
Mango
Whipped cream
Vanilla pudding
Angel food cake
What to Do
Copying the photo above:
Place your raspberries in a circle on a plate. Leave enough room in the middle to fill in the shield.
Place some marshmallows alongside the raspberries.
Place more raspberries against the marshmallows.
Pour some blueberries in the central circle to create the blue part of the shield.
Carefully cut a star shape out of a marshmallow, or create a star shape using multiple marshmallows and place in the middle of the circle.
Enjoy!
Now you are one the Avengers and are ready to take on the day!