Have you ever gone hunting for fireflies? They come out at dusk and flicker on and off.
Ten Flashing Fireflies
Ten Flashing Fireflies is the story of a girl and boy who collect and release fireflies on a clear summer night. Can you help them count down from ten to one?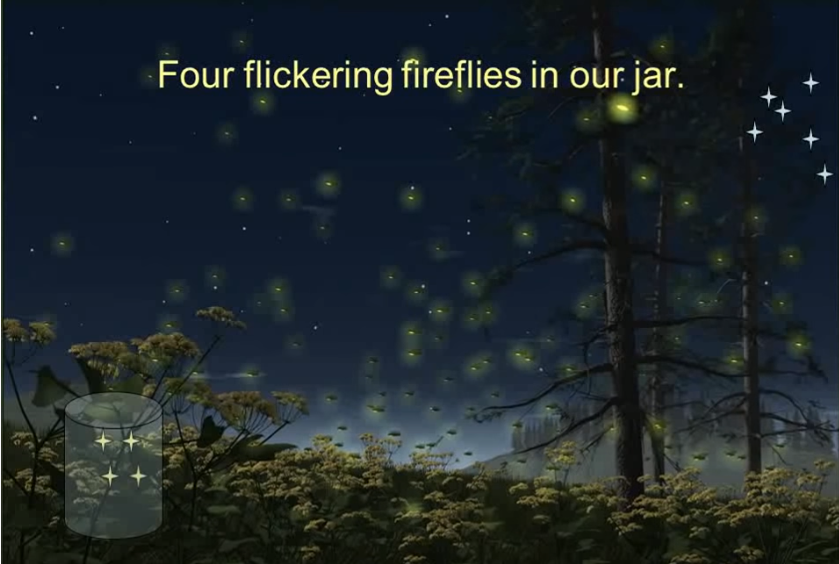 What to do
Print out this activity to create fireflies in a jar, or draw you can draw your own.
Write a number sentence to represent each way you arrange your fireflies.
Share your work with an adult or a bigger person in your life.
Challenge: go outside with your bigger person at dusk and see if you can find a firefly to catch!