Move over, ants on a log! These celery snacks are as fun to make as they are to eat!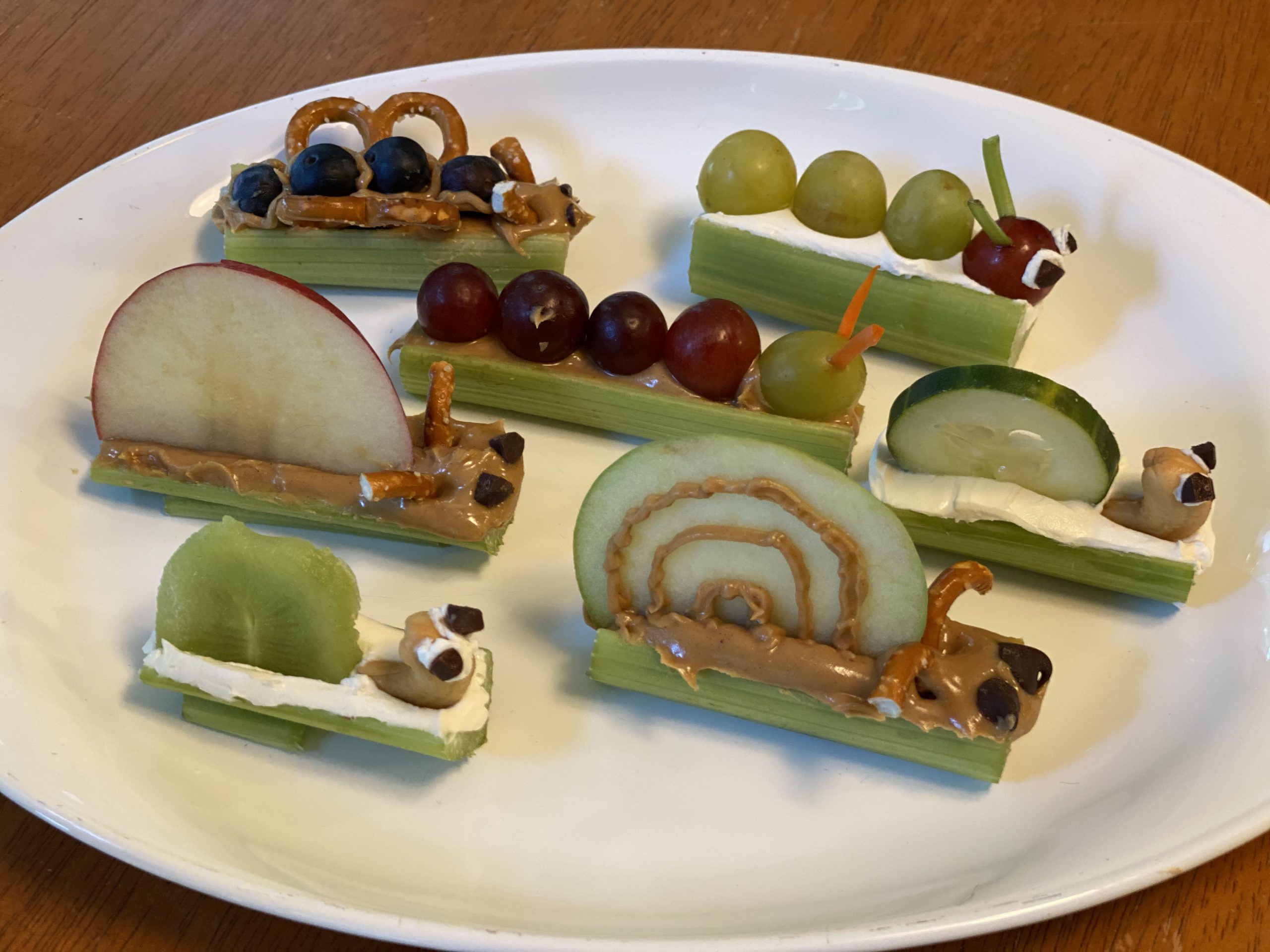 Okay, we know that snails aren't actually bugs (would you believe they're more closely related to squid?!?!), but we couldn't leave the caterpillars all alone on the snack tray…
This fun snack recipe can be made with different fruit or vegetable combos. Follow your imagination and your taste buds and enjoy! 
What You Need
Celery stalks
Peanut butter or cream cheese, at room temperature
Mini chocolate chips or candy eyes
For the snails:
Thin slices of apples, oranges, kiwi  or cucumber
Cashews
For the caterpillars:
Blueberries, grapes or grape tomatoes
Celery or radish matchsticks or pieces of pretzels
What To Do
Cut the celery stalks into different lengths and fill them with peanut butter or cream cheese.
To make the snails, top each filled celery stalk with an apple, orange, kiwi or cucumber slice for the "shell" and a cashew for the "head." Use peanut butter or cream cheese to glue on mini-chocolate chips (or candy eyes) to make the eyes.
To make the caterpillars, top each filled celery stalk with grapes, blueberries or grape tomatoes to make the body and head. Use peanut butter or cream cheese to glue on mini-chocolate chips (or candy eyes) for eyes. Cut  celery or a radish into a thin "matchstick"  to make the antennae. (You can use the tine of a fork to poke two tiny holes in the grape head to insert the antennae.)