If you're a fan of the PBS Kids show Peg + Cat, you will love this counting game involving chickens!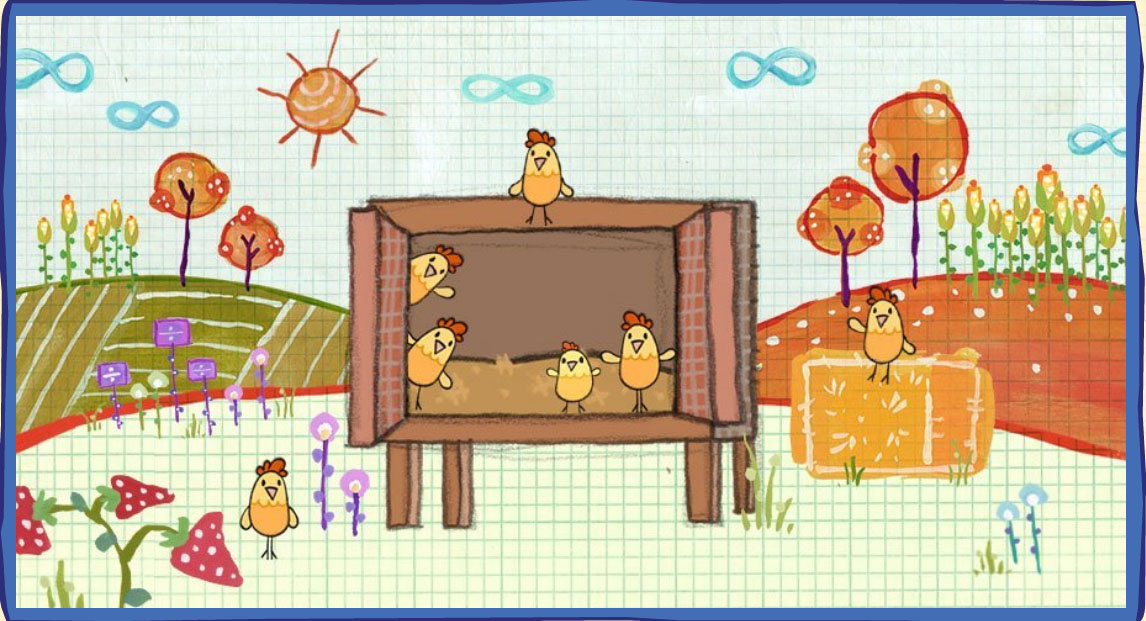 Enter the crazy chicken coop and place all 100 chickens in different areas of the coop!
When you put enough chickens in each room something silly happens!
Find out by playing Chicken Coop on PBS Kids!