Hot diggitty dog! This simple recipe is sure to be a crowd-pleaser for kids and adults alike!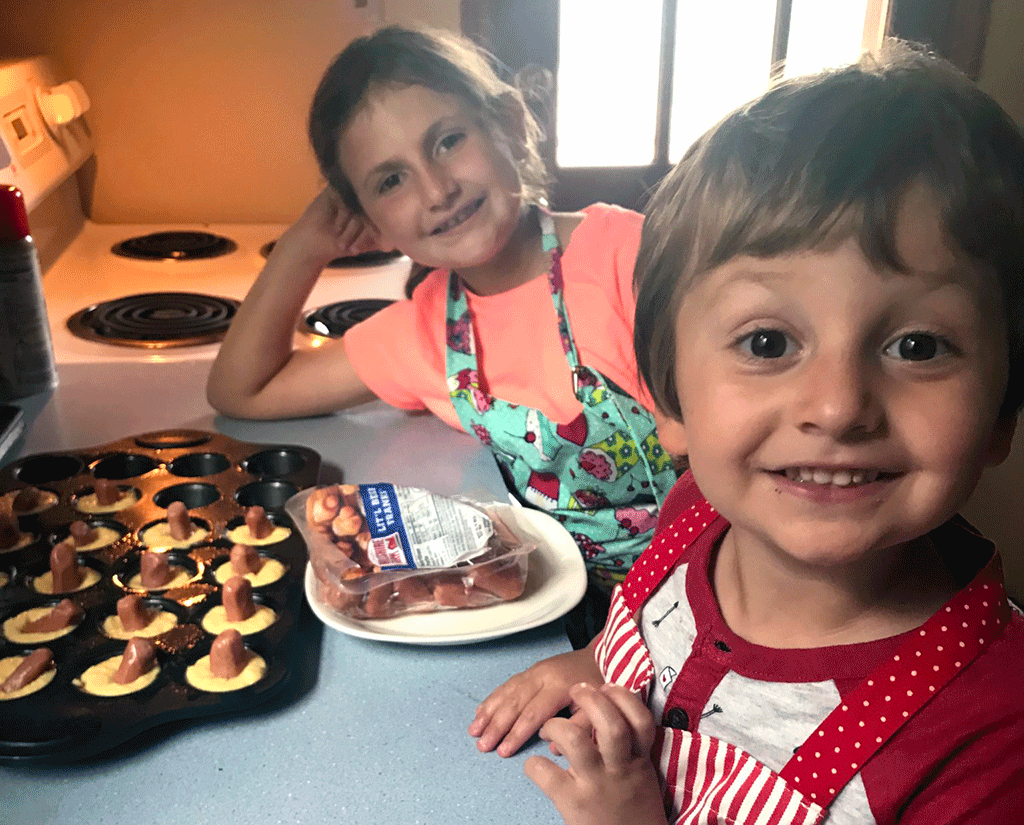 Capital Region BOCES Communications Manager Jodie Orzechowski's preschooler really loved the idea of making corn dogs, even though he never had one before. Knowing that both of her children (she has a fourth-grader as well) like hot dogs and corn muffins, separately, Jodie thought she'd give this creative kitchen combo activity a try!
It was easy enough for her kids to crack the egg, pour the milk and mix everything together. Jodie assisted with spooning the corn muffin batter into the mini muffin cups while the kids went to work on the hot dogs.
This recipe took about 25 minutes from start to finish, and Jodie's children loved the way they tasted!
What You Need
Mini muffin pan
Cooking spray
One package mini hot dogs
1 box Jiffy corn muffin mix
1 egg
⅓ cup milk
What To Do
Preheat the oven to 400 degrees. Spray mini muffin pan with cooking spray.
In a large bowl, stir together corn muffin mix, egg and milk until combined.
Drop spoonfuls of corn muffin batter into mini muffin cups filling ⅔ of the cup. Insert mini hot dog into the center.
Bake for 15-17 minutes or until a toothpick inserted comes out clean.