Whip up a sweet snack that's out of this world!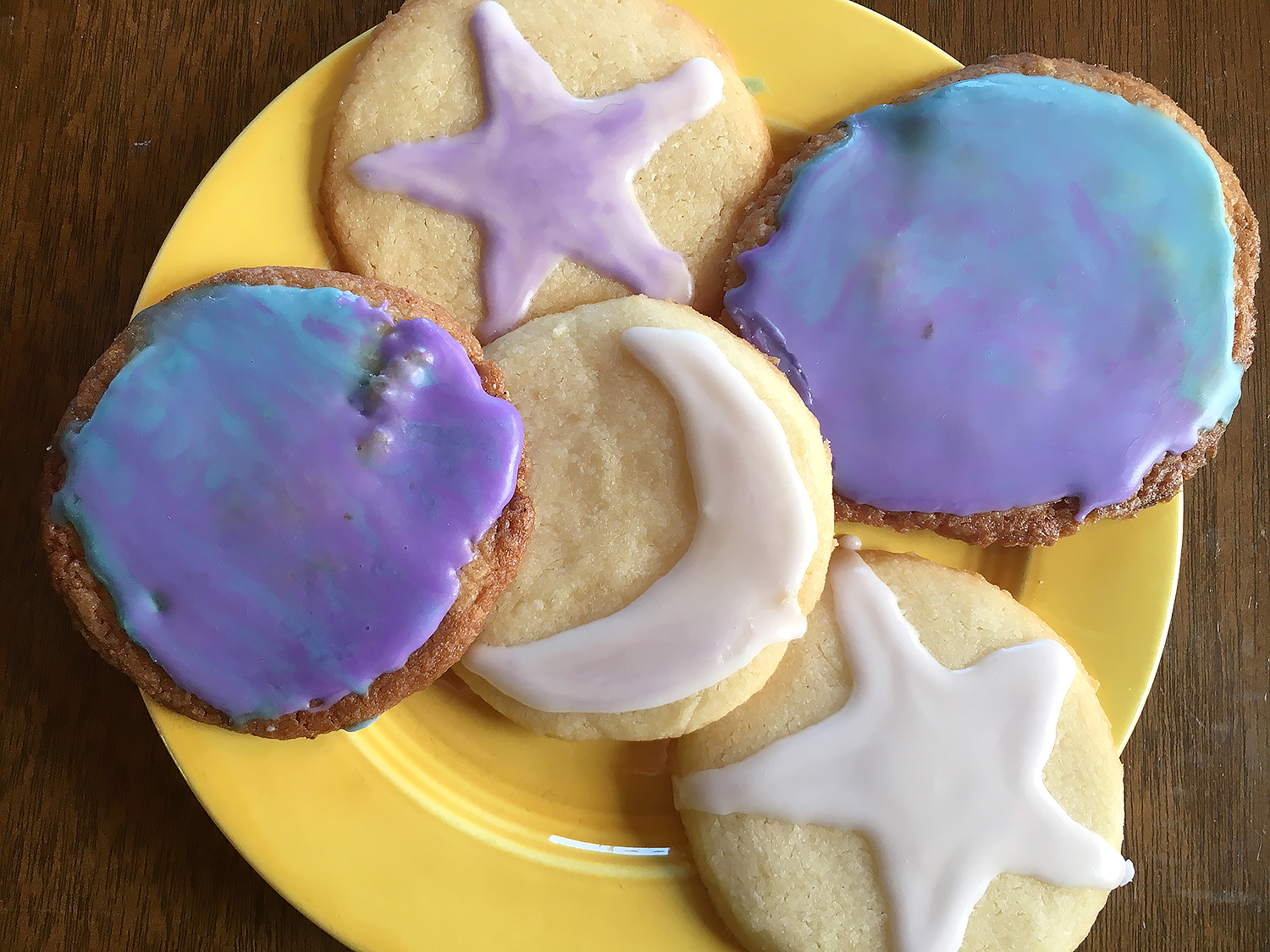 Kids of all ages will have fun preparing, baking and decorating sugar cookies to look like stars, planets or moons. 
What You Need
Start with some plain sugar cookies: Make your own, or pick some up from the store. Here are a few simple recipes:
What To Do
If you're baking your own sugar cookies, you can roll the dough into a log, and cut it into rounds to bake. You could also use a glass to cut your rolled-out dough into circles. Bake your cookies according to the recipe, and let them cool completely before decorating.
Star and Moon Cookies
Younger chefs will enjoy transforming plain cookies into stars and moons with these kid-friendly decorating techniques.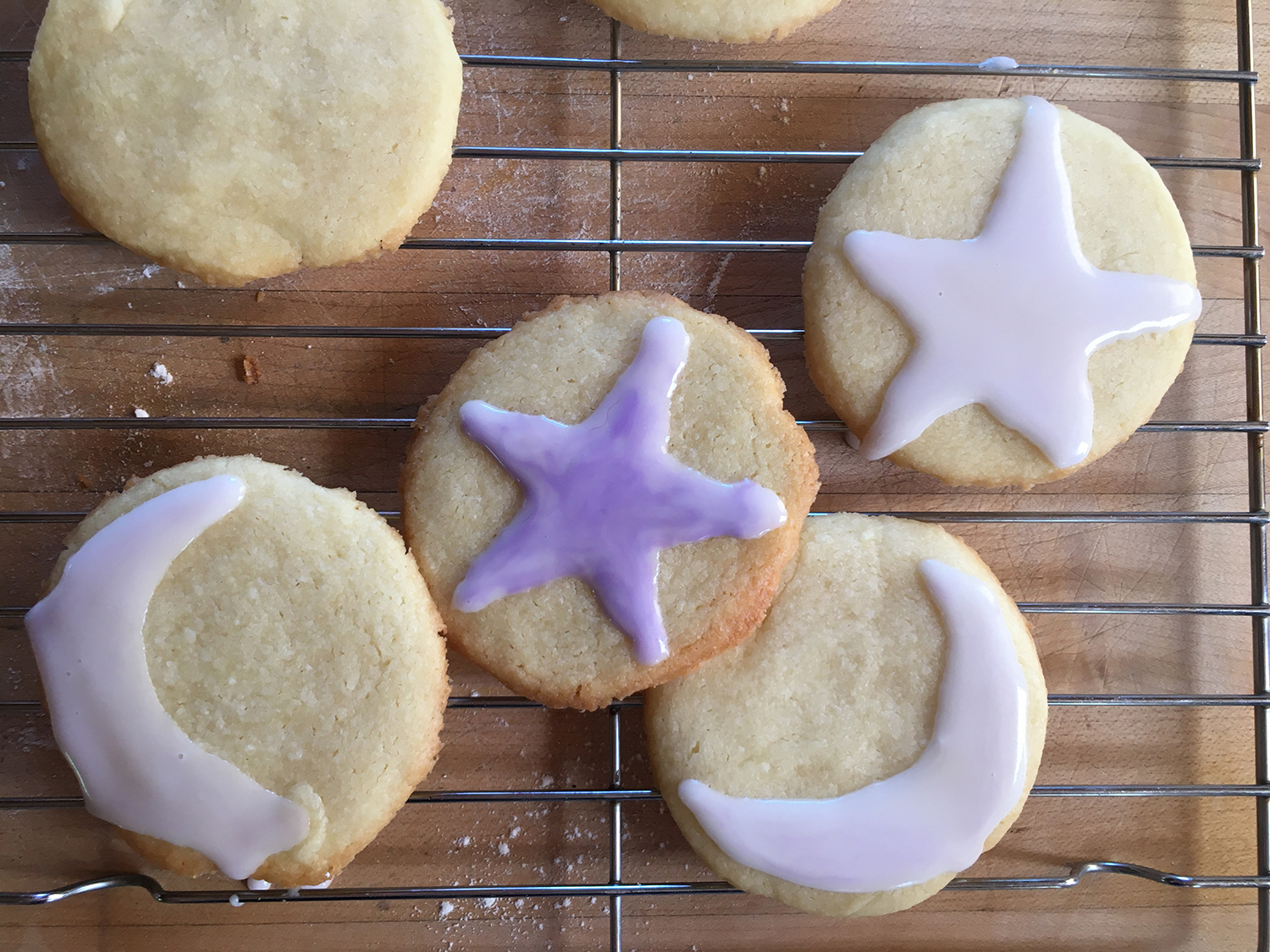 Combine 1 cup powdered sugar with 1-2 tablespoons milk or water to make a simple sugar frosting. (Start with a small amount of liquid; you can always add more if you need to.)
You can add food coloring, as well as  a few drops of lemon or vanilla extract, if you like.
Use a zip-top bag with a small hole cut at one corner as a piping bag. To make crescent moon cookies, pipe a line along one side of the cookie, then draw a crescent shape to connect it. Fill in the crescent shape with frosting.
To make a star cookie, make five dots around the outside of the cookie, and "draw" with icing to connect. Fill in the star shape with frosting.
You can decorate your moons and stars with sprinkles, or just enjoy them as they are!
Planet Cookies
Swirling the icing creates a fun – and delicious – "galaxy" effect!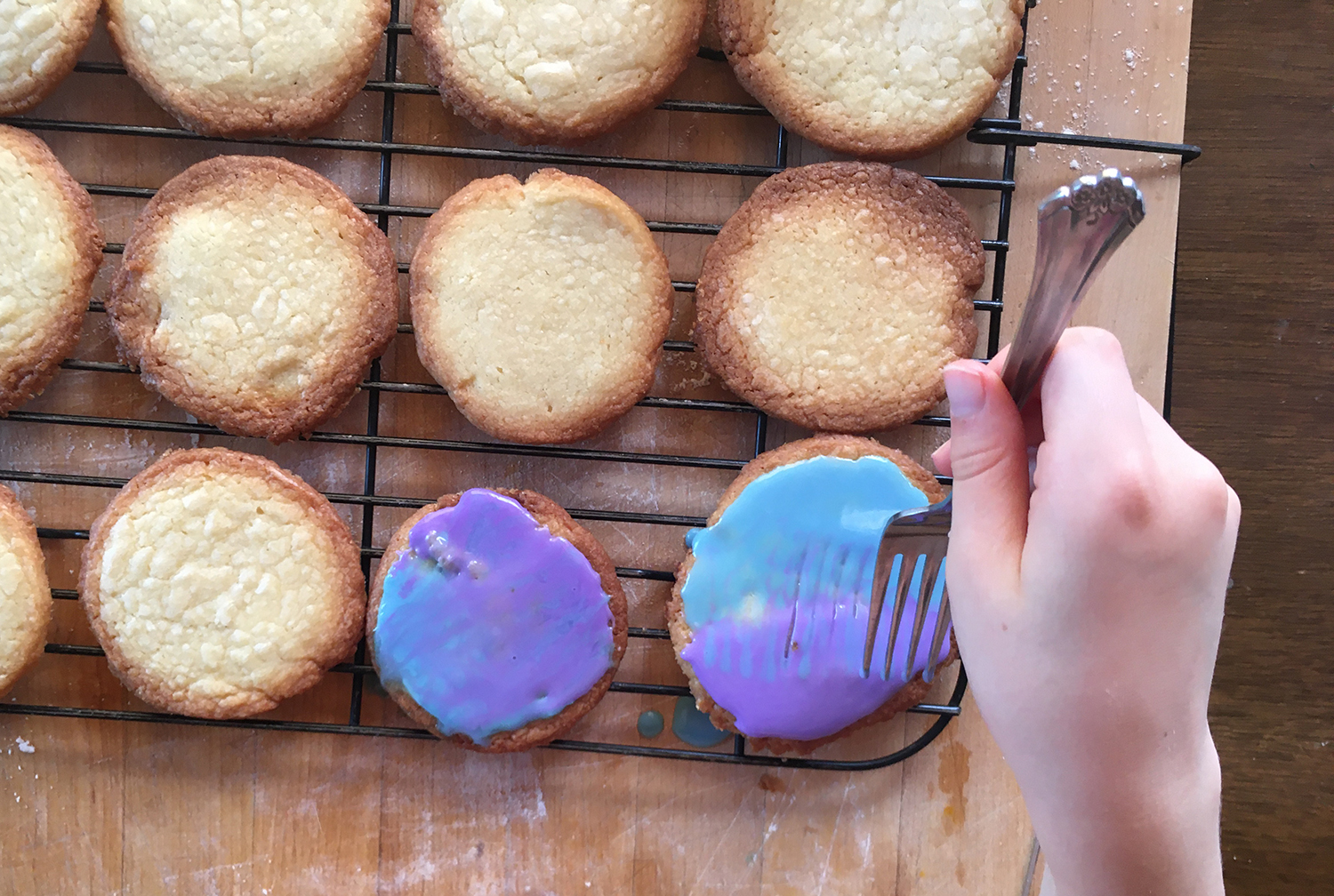 Make 2-3 batches of powdered sugar frosting following the directions above. Add 1-2 drops of food coloring to each batch.
Spread or pipe one color across one side of a cookie. Spread a second color across the other side of the cookie.
With a toothpick, skewer or fork, pull the colors from one side across into the other to create a swirled or "galaxy" effect.