Combine water-play and "crayon resist" to make beautiful art just by using food coloring, water and a spray bottle!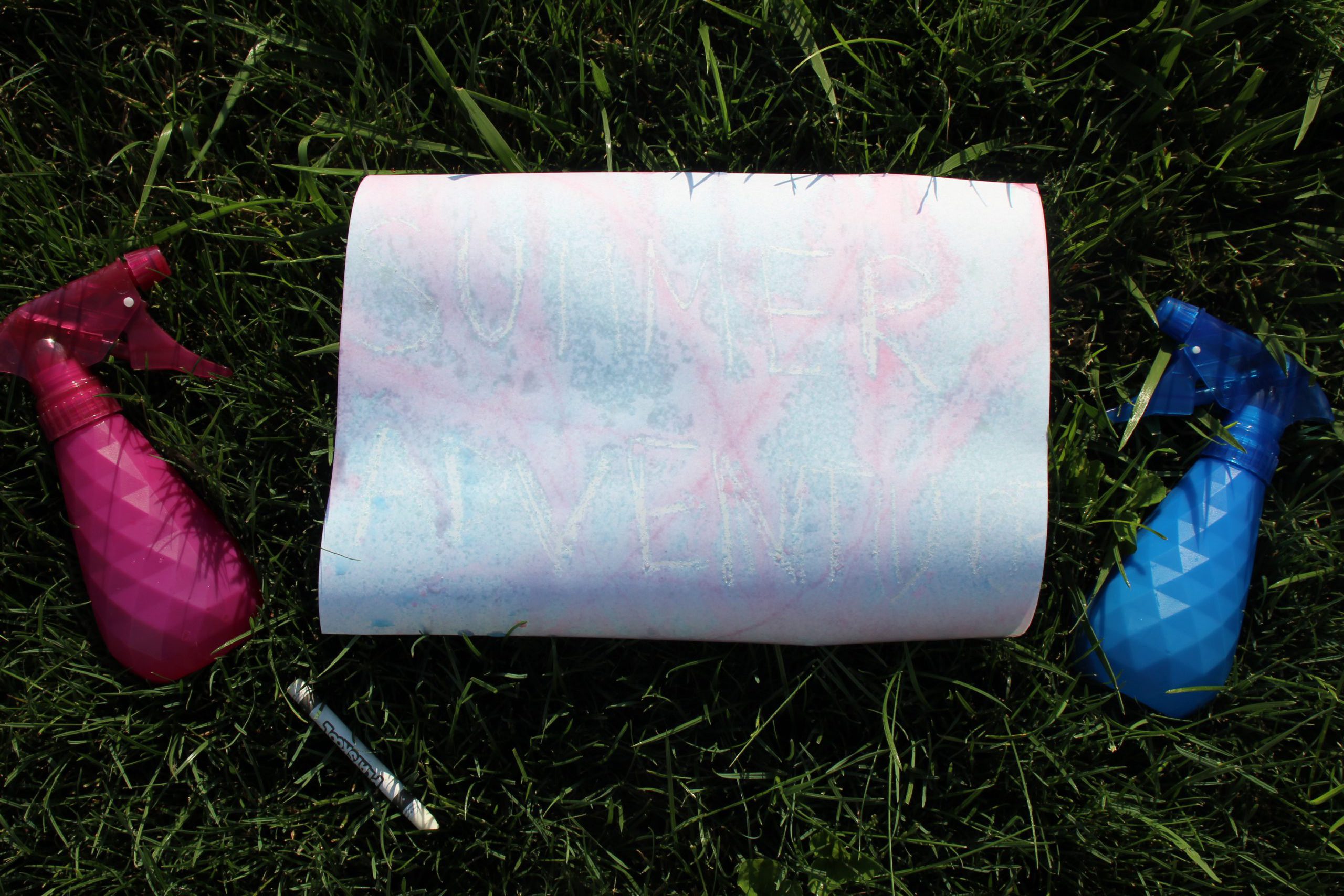 What You Need
Spray bottles
Food coloring
White paper or card stock
White crayons
Water
What To Do
Draw a picture on white card stock with a white crayon. Try to fill the entire paper with your drawings. Be sure to press hard as you draw!
Mix  ¼ c. water and 6-7 drops of a single color of food coloring to a spray bottle. Close the lid, and shake to mix the water and food coloring together.
Outside or on newspaper, spray the drawing with your colorful water. Your crayon resist image will magically appear!
Try adding a few different colors. Let the paper dry as you wash out your spray bottles and refill with a different color.