Mix up a magical creation and use your imagination to describe what you create!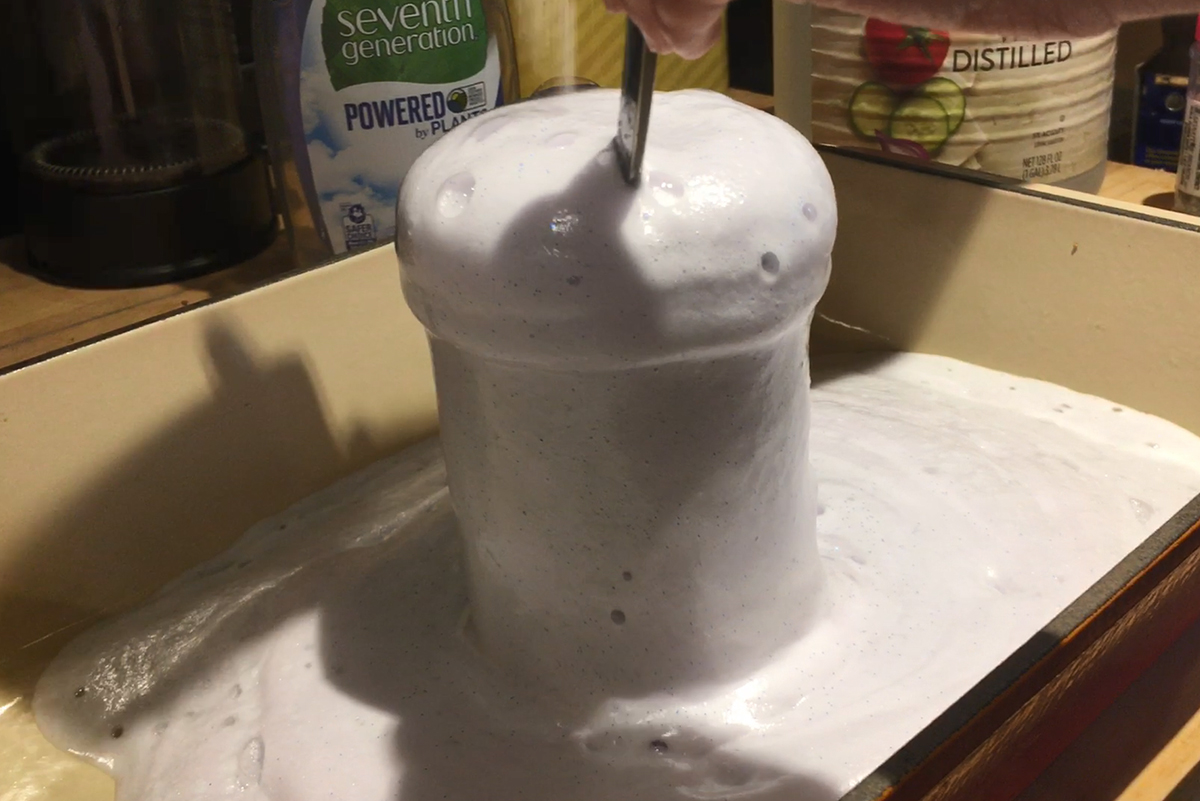 Have you ever wanted to mix up a magic potion? You can, using some simple household ingredients.
What You Need
Baking soda

Vinegar

Dish soap 

Food coloring

Glitter

Small glass jar

Spoon (or magic wand!) 

Tray or large dish

What To Do
Place your jar on a large tray or dish that can catch any overflowing liquids. 

Fill the jar about halfway with vinegar. Stir in a few drops of your chosen color. 

Add a large squeeze of dish soap and a sprinkle of glitter. 

Add a spoonful of baking soda and stir with your spoon (or "wand"). This is the perfect time to cast a spell or make a wish!

Watch your potion fizz over onto the tray.

What's the Science?
The magic spell you just cast produced a chemical reaction when the baking soda and the vinegar combined. The chemical reaction produced a gas — carbon dioxide — which fizzed up in great, big bubbles.
You can check out another experiment here that also uses baking soda and vinegar, but the reaction happens a little bit differently. 
Share your creations by tagging #CapRegSummer, or email photos or videos to us at summeradventure@neric.org