Make family fitness fun with a simple bug-themed scavenger hunt.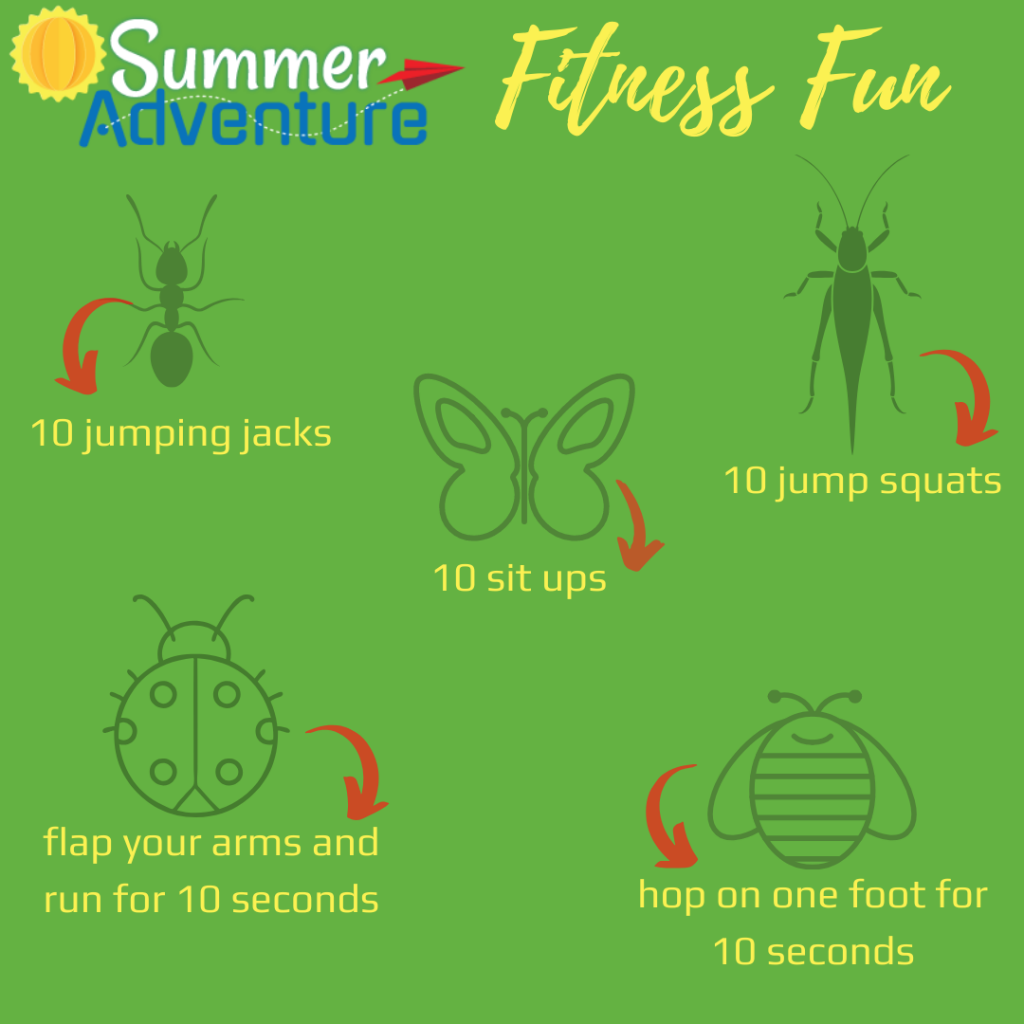 This no-equipment, no-prep scavenger hunt makes a perfect impromptu activity and requires no extra work on your end. Just save the list and head outdoors!
What To Do
Go for a walk in your neighborhood, on a local trail or in your own backyard and search for the insects on the list below. Every time you find one of the insects listed, complete the corresponding exercise.
When you see an ant, do 10 jumping jacks.
When you see a butterfly, do 10 sit ups.
When you see a grasshopper, do 10 jump squats.
When you see a bumblebee, flap your arms and run for 10 seconds
When you see a ladybug, hop on one foot for 10 seconds; switch sides and repeat.