Funfetti is even more fun with animal crackers! This recipe is quick and easy, and you can help make it! 
Thanks to Marisa Roark, Capital Region BOCES special education teacher, for this snack. Marisa's four-year-old daughter, Kaia, delivers a "chef's review" in the video below. Also, see why busy mom Marisa loves this sweet treat.
What You Need
One box of funfetti cake mix
One large container of vanilla yogurt (light or Greek is fine)
One container of whipped topping, such as Cool Whip 
A mixing bowl
A spoon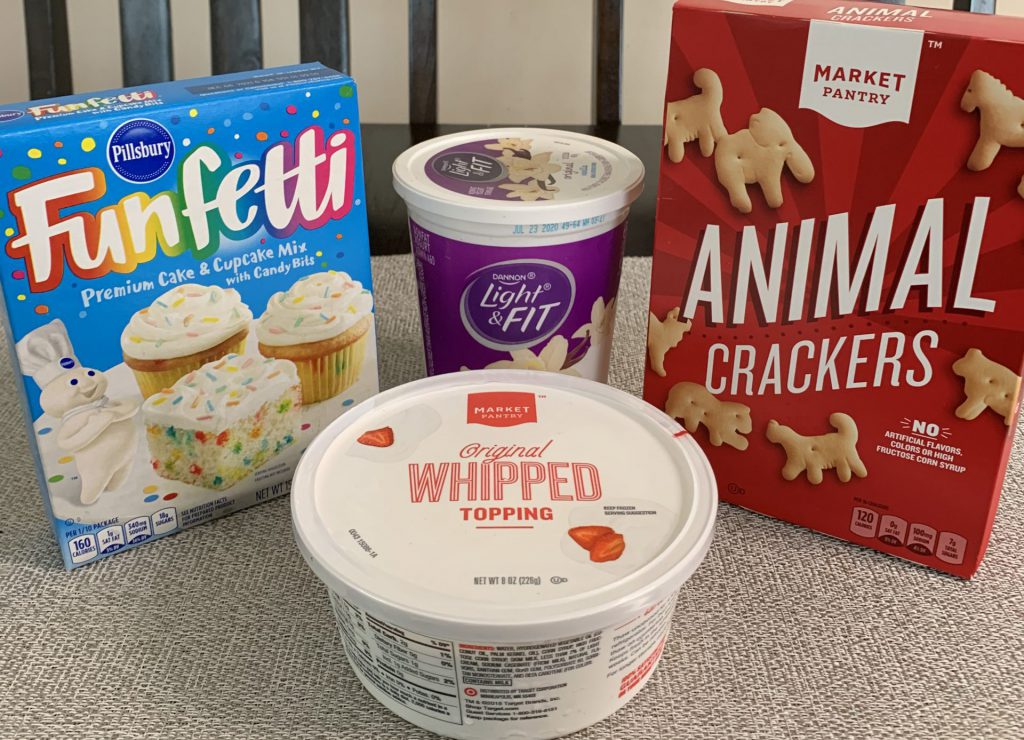 What To Do
In a large bowl, pour in the cake mix, the whole container of cool whip and the whole container of yogurt. 
Mix all together until smooth.
Serve with a side of animal crackers for dipping.
Enjoy!