Who says camping requires the wilderness? Set up camp right in your living room for the perfect summertime adventure.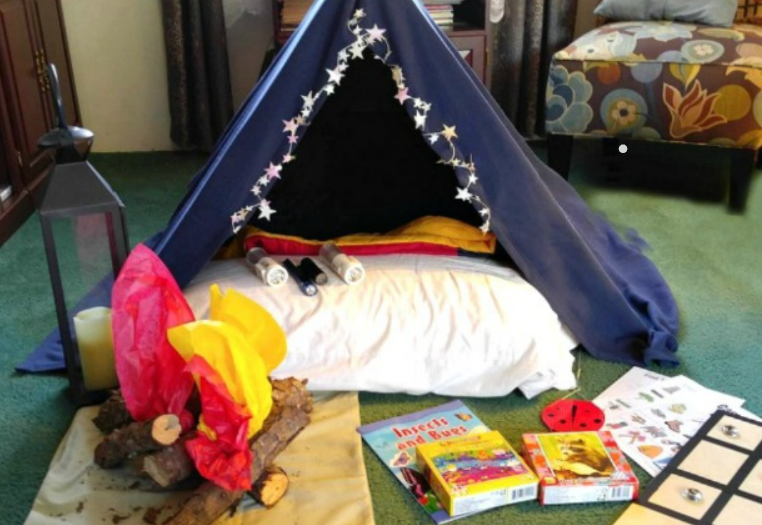 Camping is really all about the tent, and who says a tent has to be pitched outdoors? Set up camp in your living room! If you don't have a tent, a couple of blankets draped over chairs will shelter you.
Then gather round your "campfire," roast some hot dogs and marshmallows, and maybe even tell a ghost story or two. 
Watch this video for ideas and easy campfire recipes: 15 Tips for a Great Indoor Camping Party