This investigation will take kids on an indoor scavenger hunt until somebody yells "Bingo!"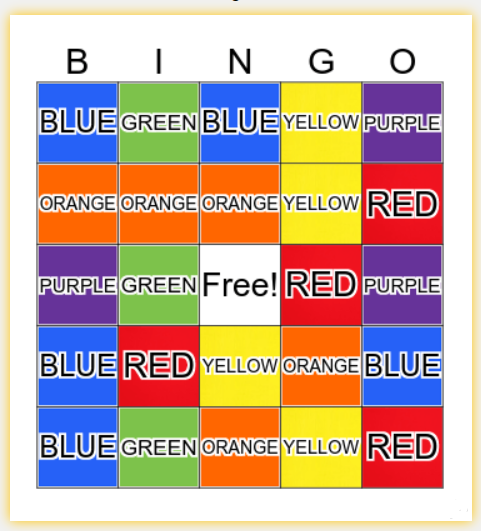 What You Need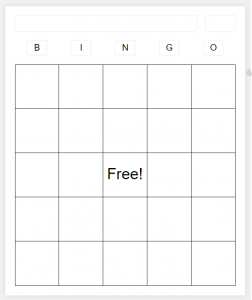 Pick a theme and make one card for each player. In our example at the top of this page, we decided to use colors.
The center square of a Bingo card is usually marked as a "free" space.
What To Do
Give each player a Bingo card, then start hunting!
If you find an item that matches a square on your card, mark its square with an "X." You could use Bingo chips if you have them, or mark your squares with coins, pebbles, or poker chips.
The first player to get five covered squares in a horizontal, vertical, or diagonal row wins! Or you can play for a "coverall" to see who can cover every single square of their card.
Bingo Themes
Here are a few more ideas for your Bingo cards, but use your imagination. What else could you hunt for in your house?
Size
Fits inside the palm of your hand
Taller than you
As long as your foot
As small as a fingernail
Fits inside your backpack
Shape
Square or Cube
Round
Pointy
Triangular
Flat
Textures
Squishy
Scratchy
Slippery
Shiny
Stretchy