Download or draw a map of the Little Free Libraries in your area and go on adventure to give (and receive!) a book.
It's time for a scavenger hunt!
Look around to find a little library for you;
it's a place where you can pick up a book or two.
Take a book… it's not required to return.
Leave one your own so that others may learn!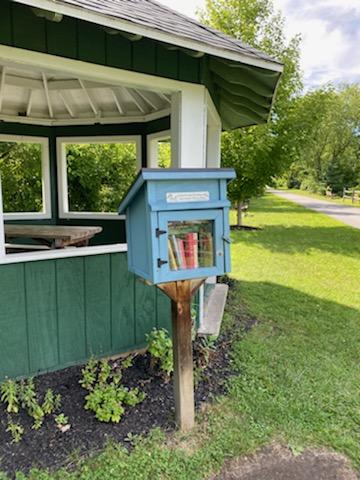 What You Need
A computer or smartphone
A piece of paper and crayons, markers or colored pencils
Unused books (optional)
Your walking shoes!
What To Do
Go through your old books to see if you have anything you'd like to donate.
With the help of an adult, search for 1-3 of the Little Free Libraries or similar free book boxes in your area on a computer or smartphone. Click here to access the Little Free Library map. 
Download or draw a map that will help guide you to the book boxes.
If the book boxes are within walking distance, lace  up your shoes and head out the door! (You may need to go for drive to get a little closer.)
See if you can find a book that you might like! Happy reading!