Ladybugs are all around us in the summer time. Let's look for some!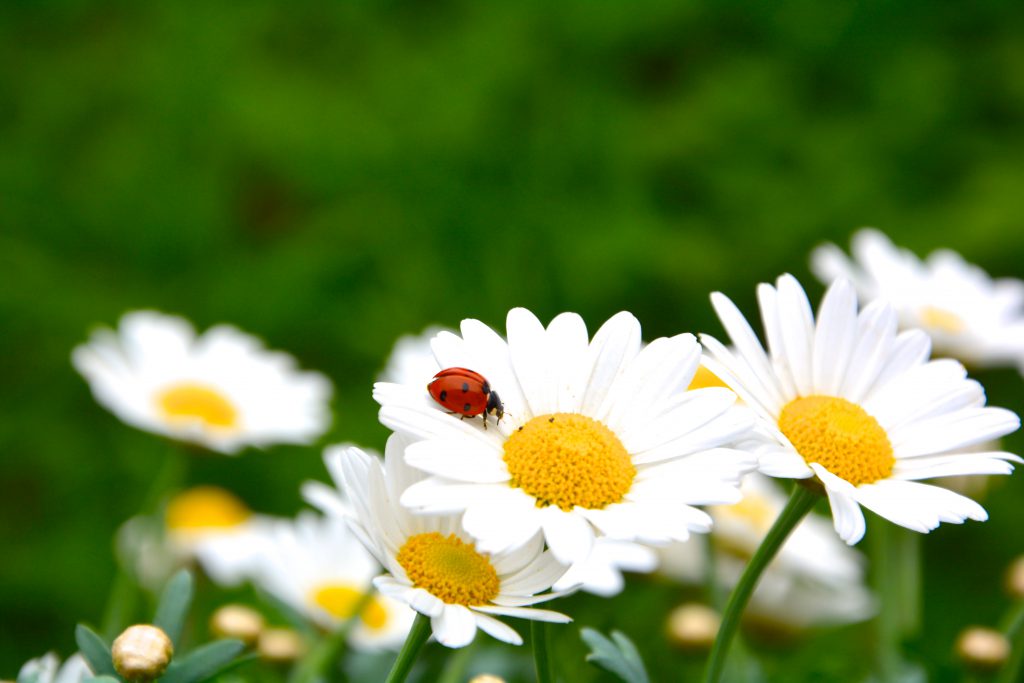 What You Need
Look for a jar or plastic container in your recyclables.  Make sure it has a lid. This container is where the ladybugs you find will stay while you observe them.
What To Do
Where to find them
You might find ladybugs:
Under leaves of trees, bushes and plants
On flowers
Flying by with their hard upper wings raised and their second set of papery wings buzzing!
Once you find a ladybug …
Can you count two antennae on the ladybug's head?
Can you count six legs?
How many spots does your ladybug beetle have? Ladybugs might have no spots or as many as 24. Different kinds of ladybugs have different numbers of spots.
When you are done observing the ladybug, gently set it free again.