Take a virtual step into the Utica Zoo to meet a snake. Then, grab some colored construction paper make a snake of your very own!
Meet a Snake
In this video, Kathleen from the Utica Zoo introduces Prism, the zoo's rainbow boa. What's special about Prism's scales? Find out here:
Make a Snake
You'll have so much fun making — and playing with — these colorful paper snakes.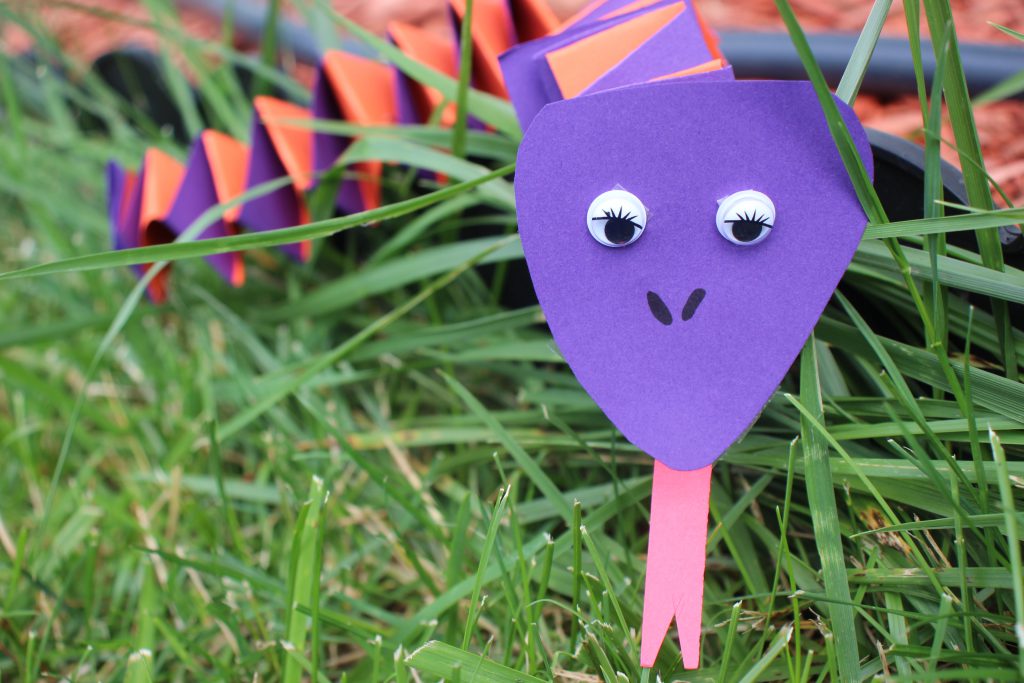 What you need
Colored Paper
Crayons, colored markers or pencils
Scissors
A ruler
Glue or a glue stick
Optional: googly eyes
What to do
Cut out all your snake shapes. You will need eight strips of paper (four of each color; for example, four strips of purple paper and four strips of orange paper) for the snake's body, a head and a tongue.

If you would like a longer snake, cut and glue together more strips.

Glue the ends of your colored strips together to form an "L" shape.
Fold the bottom strip over the top one (keeping the "L" shape) and crease the fold.
Take the bottom strip and fold it over the top one.
Continue until you run out of strips to fold and add a dash of glue on the last fold. (If you are making a longer snake, add a dab of glue here and there as you go to make it more secure.)
Add eyes, nostrils and a tongue to the snake's head. Glue the head to the end of your snake.