Shoot for the moon with this recipe! Even if you miss, you'll land a tasty treat!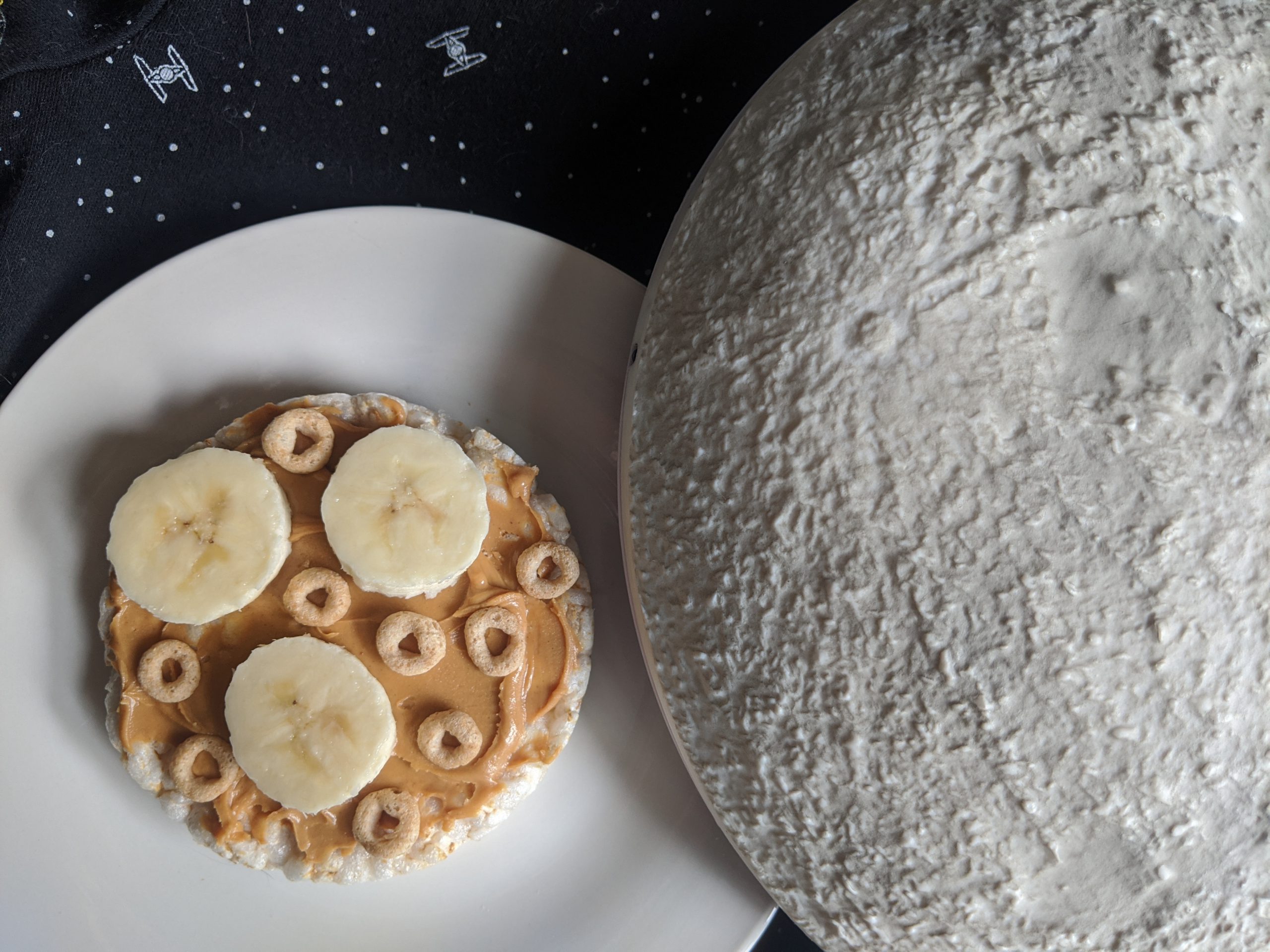 What You Need
Rice cakes
Peanut butter, jelly, cream cheese or other type of spread
Sliced bananas
Cheerios cereal or similar brand 
What To Do
Spread your topping of choice on your "moon" rice cake. 
Place a few banana slices on top of to represent larger craters.
Place a few Cheerios on top to represent smaller craters.