This is a fun craft that invites children to go on a nature "treasure hunt" to find beautiful little bits of life around them.
Use the things you find on your treasure hunt – and your imagination – to create bugs and creatures. Insects of all kinds are fascinating creatures. There is so much beauty around us that sometimes we need to take a moment to enjoy it!
What looks like an ordinary pine cone is now the body for a caterpillar! Sticks? They make great antennae or legs! Flower petals? Gorgeous wings for a butterfly! The possibilities are endless.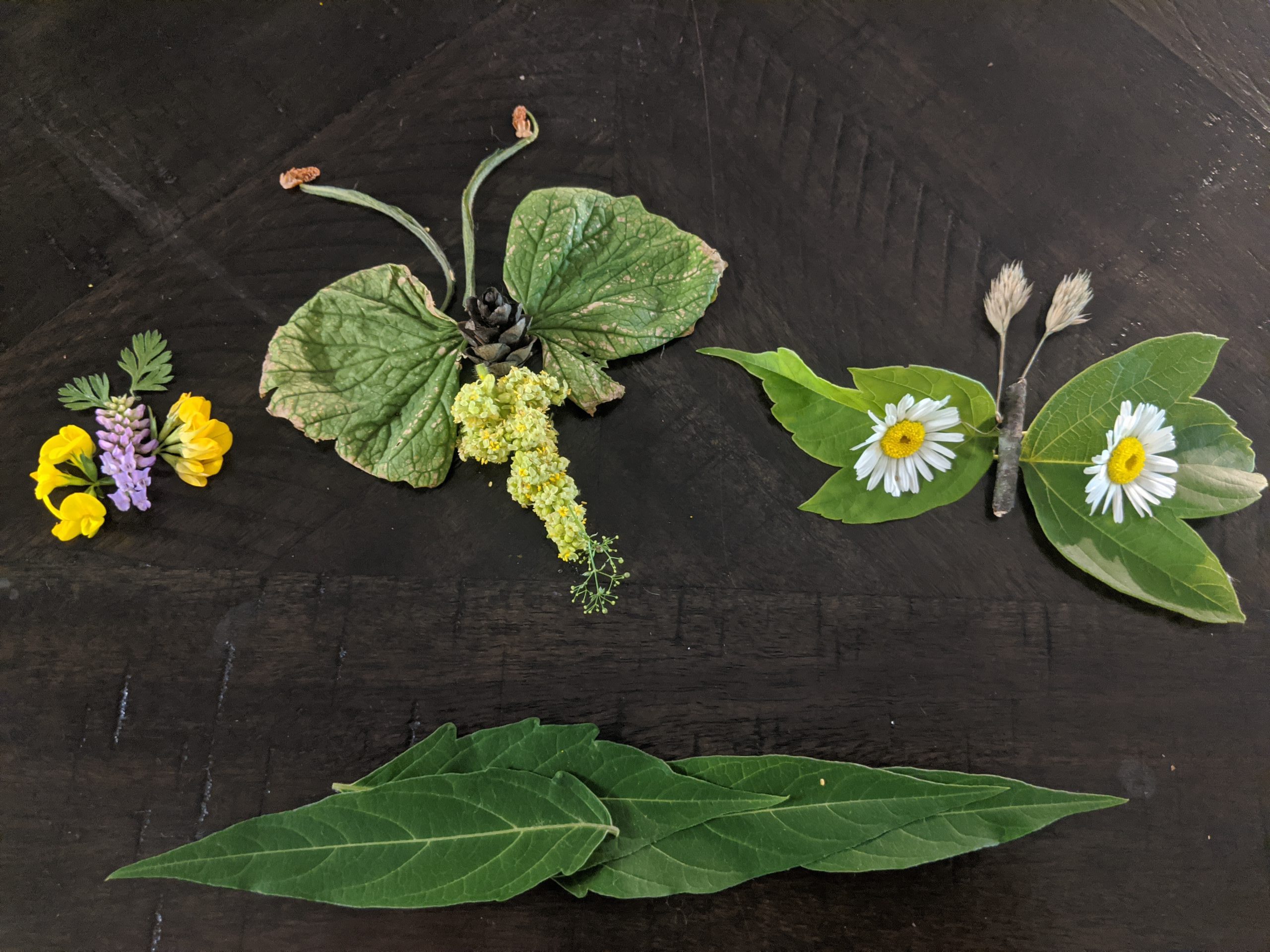 What You Need
Nature! Take a walk in your neighborhood, backyard or a local park and grab samples of anything and everything you find! Some ideas include:
Sticks or twigs
Leaves of all sizes and colors
Flower petals
Acorns
Pine cones
Pebbles or small rocks
Bark
What To Do
Lay out your found treasures and let your imagination run wild.
Save your creations by using glue to glue everything together to a stick, bark, or a piece of construction paper!