Create your own nature composition with materials found right in your own backyard!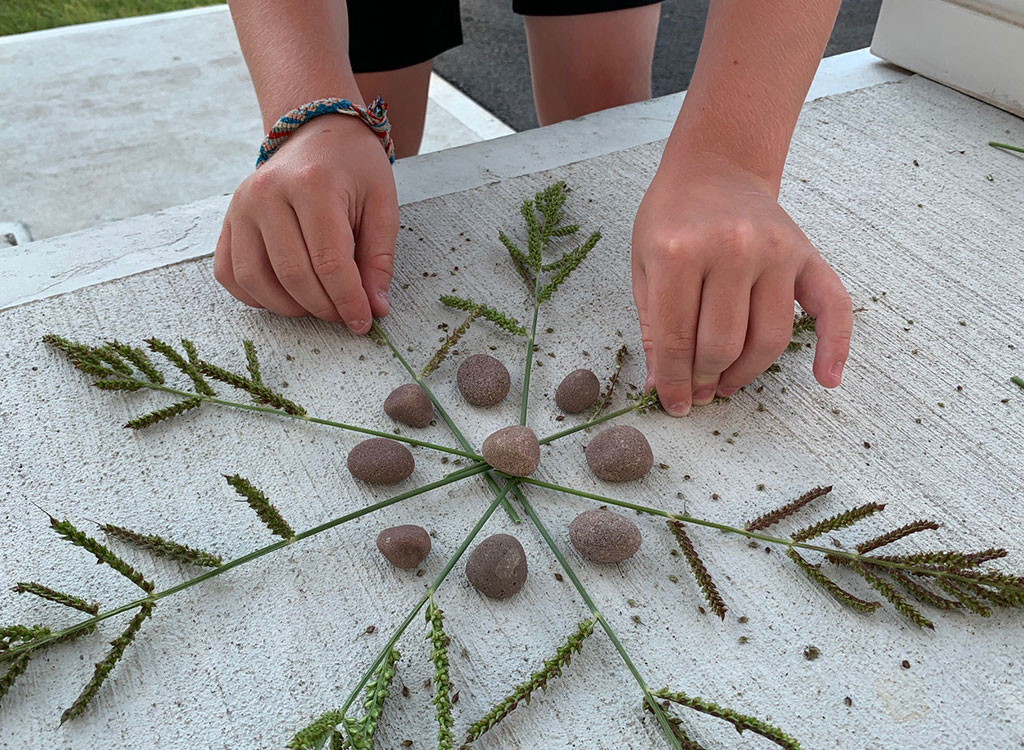 Artist Andy Goldsworthy creates elaborate works of art using sticks, rocks, leaves, and other treasures he can find outside. His artwork uses geometry and shapes inspired by nature, such as circles, spirals and domes. Some of his artwork has been compared to mandalas.
Learn more about Andy Goldsworthy and his artwork.
What You Need
Rocks
Sticks
Grass
Flowers
Leaves
Acorns
Dirt
Any objects that you can find outside in nature!
What To Do
Go outside and gather different objects found in nature. You can collect similar items (e.g., rocks of the same color) to create a pattern. Sometimes you might even break sticks into smaller pieces or pull petals from a flower to create your mandala.
Arrange your objects on your driveway, sidewalk or grass into a special design. Typically, a mandala is a circular shape, but it doesn't have to be. Keep it simple or add more to change your design!