This creepy-crawly treat is fun to make and delicious, too!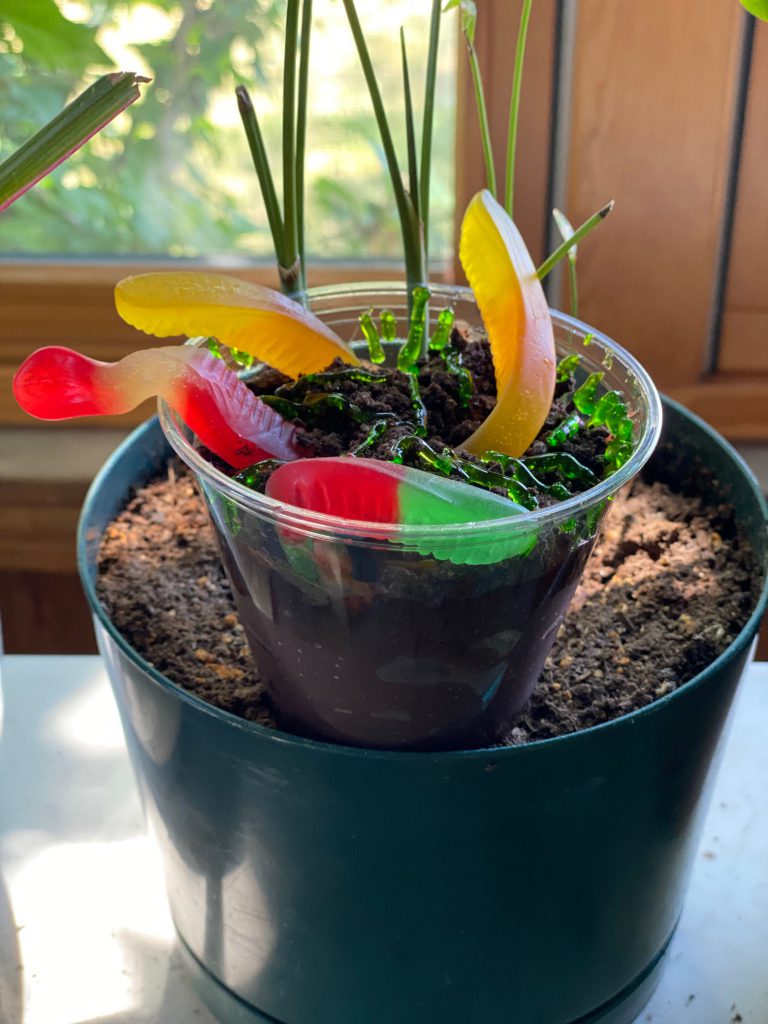 This recipe was contributed by NERIC Customer Service Representative Jessica Bennett. It doesn't require any cooking and comes together in less than 15 minutes! Perfect as a quick snack for an afternoon spent outdoors.
Grab your worms, and let's go!
What You Need
One chocolate pudding packet
Two cups of milk
Eight Oreos or other chocolate cookie crushed into medium crumbs
One package of gummy worms
Four clear cups or small bowls
Optional decorations:
Sour Patch Kids
Green finishing sugar, frosting or other green sprinkles
What To Do
Beat pudding mix and milk in a medium bowl with a whisk for two minutes. 
Spoon the pudding into the cups or bowls. 
Mix some Oreos in with the pudding.
Top with gummy worms and Oreo cookie crumbs. Make sure to pour the cookie crumbs over the pudding and gummy worms so that the entire top is covered with "dirt."
Finally, dig in!