Add this to your dinner lineup, and you'll be sure to strike gold!
X marks the spot on this simple but delicious pizza made with pre-made pizza dough, a jar of sauce and a bag of shredded cheese. To decorate, add a trail of sliced black olives, make trees with green peppers and finish with a red pepper pirate ship.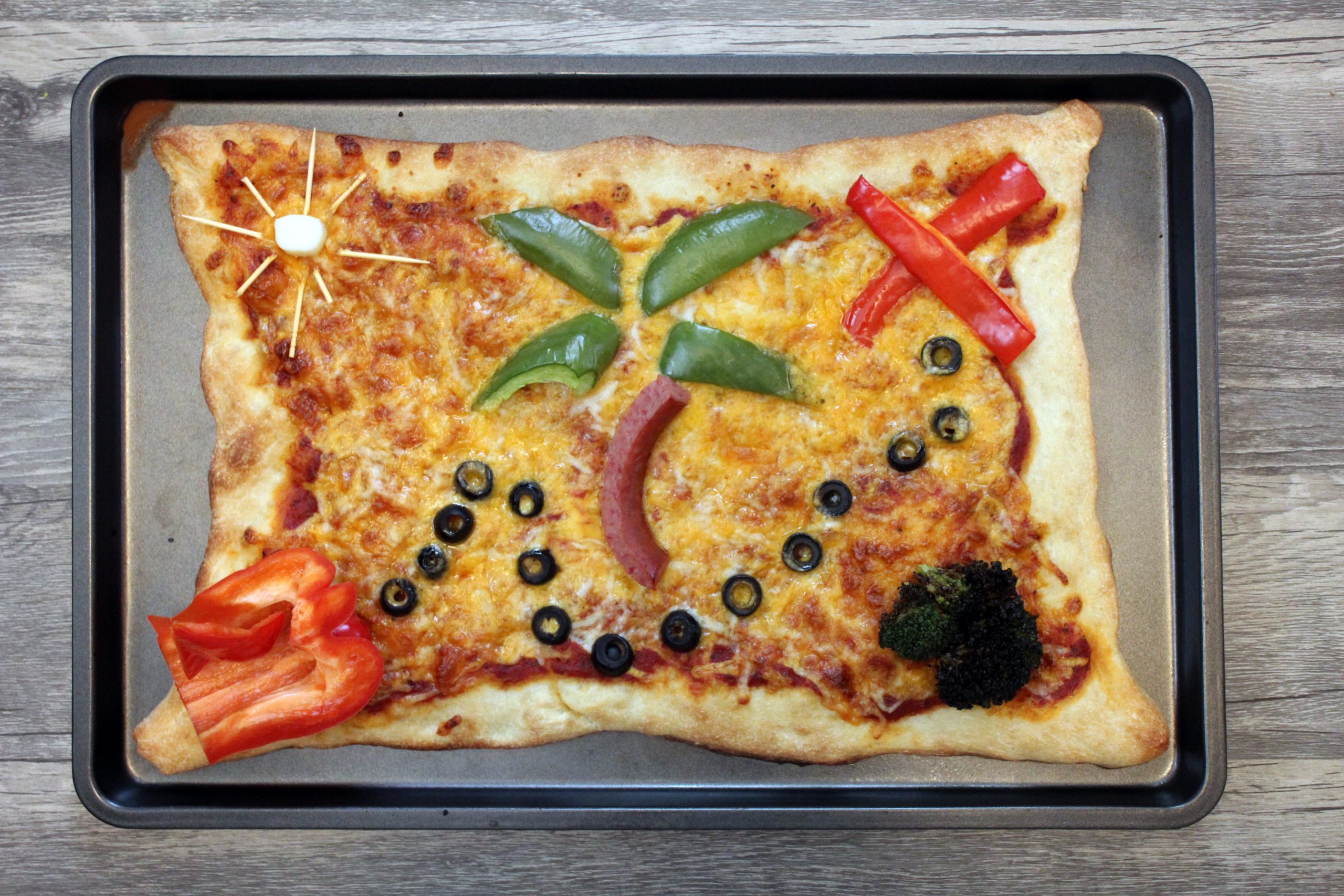 What You Need
Pre-made pizza dough
(1) 14 oz. jar of pizza sauce
(1) 8 oz. bag of shredded pizza blend or mozzarella cheese
Toppings of your choice (In this example, we used red peppers, green peppers, mozzarella string cheese, broccoli, olives and turkey sausage.)
What To Do
Preheat your oven. (Check your pizza dough instructions for the correct temperature.)
Unroll your pizza dough onto a baking sheet. Curve and twist the edges of the dough so that it looks like parchment.
If your dough instructions call for pre-baking, place your pan in the oven for the prescribed bake time.
Cut your toppings.
Add sauce, mozzarella cheese and any toppings that you'd like to cook. 
Bake for 15-20 minutes or until the crust is golden brown.
Arrange additional toppings to finish off your map.
While your pizza map cools, take a photo! Send it to us at summeradventure@neric.org or post to social media with the hashtag #CapRegSummer.