Watch this read-aloud of "The Rainbow Fish" by Marcus Pfister, read by Ernest Borgnine, then answer the questions with a parent or family member below!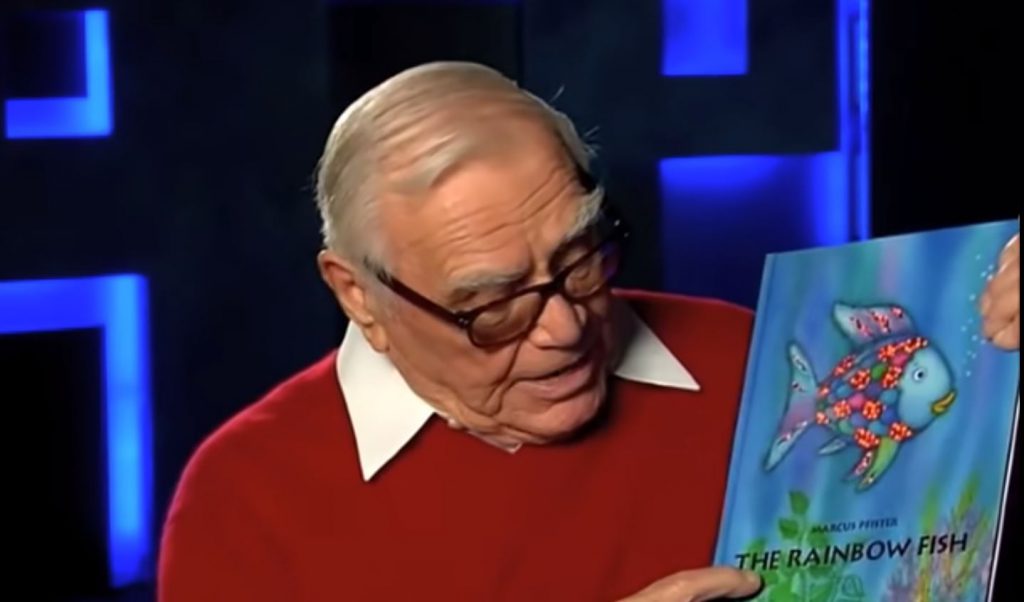 Questions and Activities
There were a lot of ocean creatures in this book. How many did you see?
What was "The Rainbow Fish" about? Make sure to use evidence from the story to support your claim.
Does this story remind you of anything you have done for someone else that made you feel really good inside?
Find your rainbow! Start a journal of the things you do for others that make you happy!