In this activity, children will build a tasty rocket ship out of their favorite fresh fruits.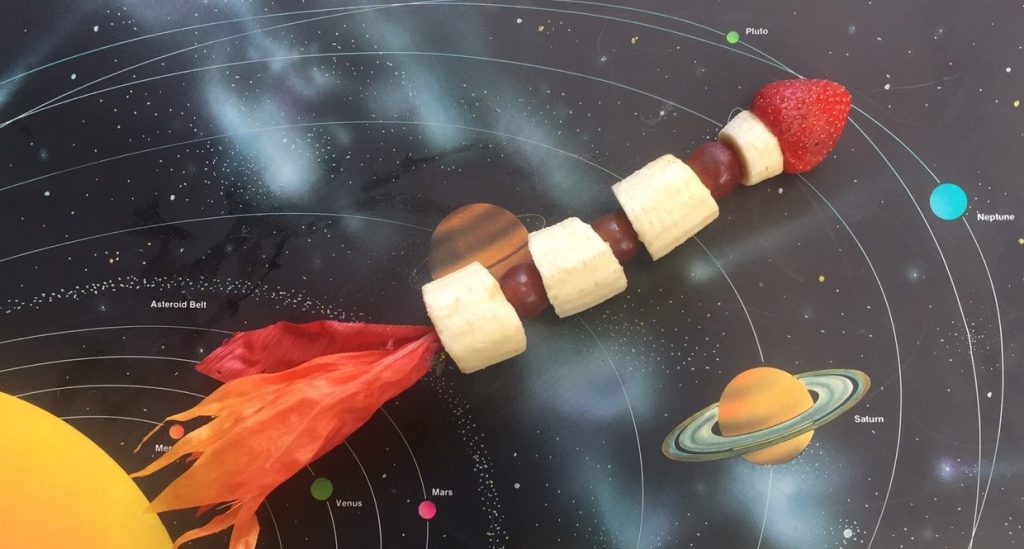 Fuel up on fresh fruit with this with this fun and super-healthy snack. Grapes and banana slices form stripes on this Rocket Kabob – much like the stripes on the famed Saturn V rocket.
What You Need
Bamboo skewers
Red or orange tissue paper (Or, try cutting cantaloupe into an interesting shape!)
Sliced bananas
Grapes
Strawberries
What To Do
Tear or cut the tissue paper into flames, then attach to the end of a skewer using tape or hot glue. 
Slide bananas and grapes on the skewer (leave some room at the top)
Cut the top off of a strawberry and slide the strawberry onto the skewer as a cap.