Here's a twist on Bingo that will get you outdoors exploring your surroundings!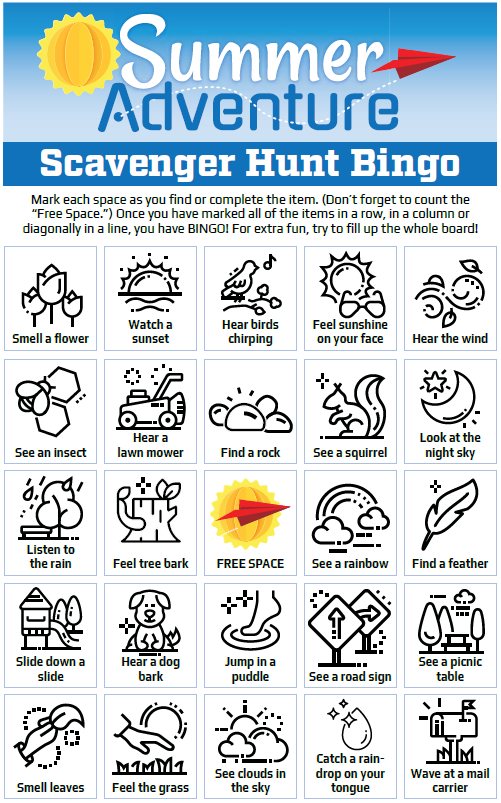 Can you find all of these everyday sights in your neighborhood? That's the challenge for this scavenger hunt.  Explore your backyard, a local park or your neighborhood to search for as many items on the Bingo card as you can find.
When you find or complete one of the items, color in the graphic to mark it. When you find all the items in a row, in a column or diagonally, you have Bingo! For extra fun, keep exploring until you fill whole card!
Thanks to Jessica Barbini, farm to school coordinator with the Food & Health Network of South Central New York, for inspiring our Scavenger Hunt Bingo idea!