These animal-themed variations of the game "tag" are sure to lift your spirits — and your heart rate!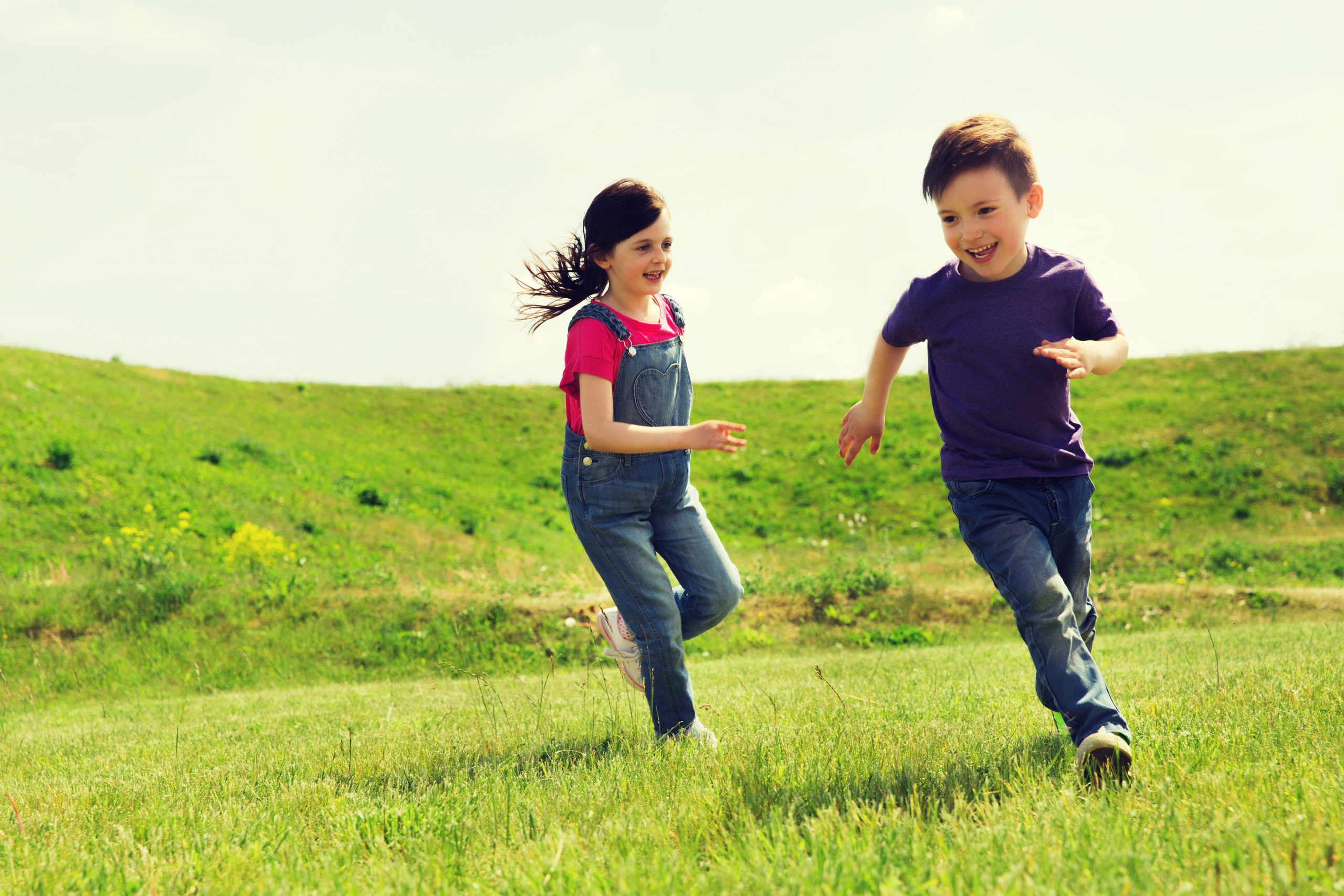 Turtle Tag
Keep yourself safe from being tagged by hiding in your turtle shell!
Choose one or two players to begin as turtle taggers; the other players will be the runners.
The runners should keep away from the turtle taggers as long as they can.
Runners can make themselves "safe" by hiding in their turtle shell. To make a shell, get down on the ground and cover your head. A runner can only stay in your shell for 5-10 seconds before needing to begin running again.
When a runner gets tagged, they should lay on their back and put their hands up in the air. (This is called being a turtle on their back.)
Turtles on their back can resume playing once another runner helps them to their feet.
Change turtle taggers every 2-4 minutes to make the game more exciting.
Sharks and Minnows
Bring this game to your backyard or pool. Watch out minnows, don't get caught by the sharks!
If you're not playing in a pool, choose an area with ample running room such as a soccer field or large yard.
Choose one or two players to be the sharks (taggers); the other players will be the minnows.
Minnows should line up on one end of the yard; the sharks go to center or the opposite end of the yard.
The game will begin when the sharks yell, "Hey minnows, swim this way!"
Minnows should then run toward the opposite end of the field while trying not to be tagged by a shark.
If a minnow is tagged, they will join the sharks in the center and try to tag out the remaining minnows.
If a minnow reaches the opposite end without being tagged, then they are safe.
Keep playing until one or two minnows are left. The last minnows sanding will become the sharks in the next round.
Cat and Mouse
Stay fast and focused to avoid the cat!
Choose one or two players to be the cats; the other players will be the mice.
Mice should distinguish themselves by tucking a washcloth, hand towel or t-shirt into their shorts to make a "tail."
When the game begins, cats will aim to take the tails off of the mice.
If a mouse loses their tail, they must go off to the side of the yard (a.k.a., "the cat's den"). Other mice can save them by freeing them from the cat's den.