These twists on the classic recipe will have your children asking for 's'more!' all year long.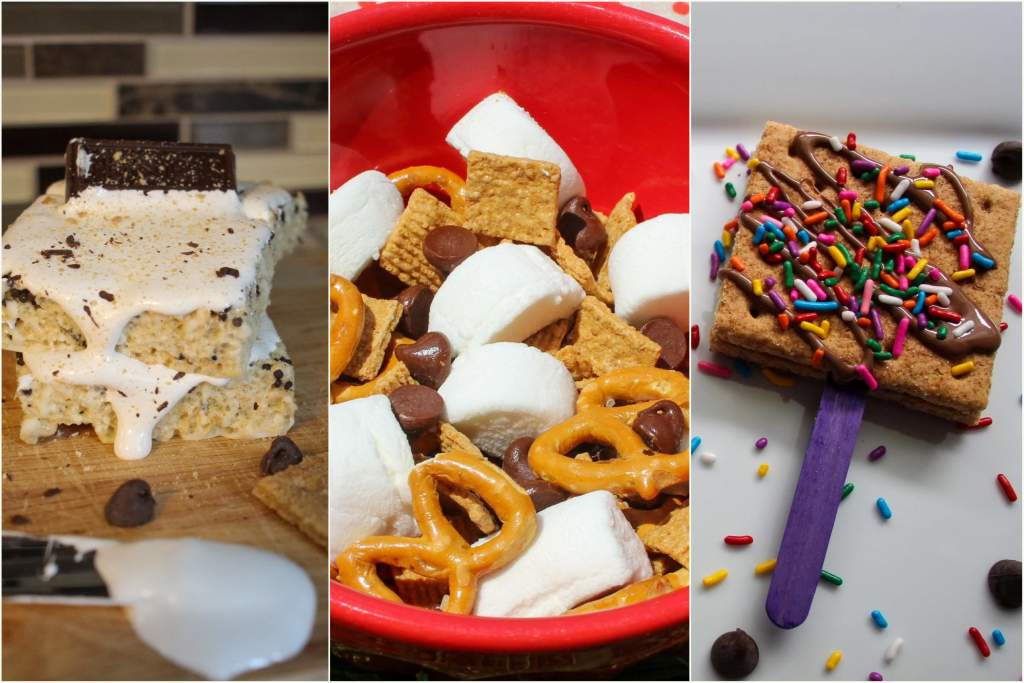 These three s'mores variations are as wonderfully tasty as the campfire snack that inspired them. They're great ways to savor a summer classic any time of year and come together with just a few ingredients and less than 15 minutes of prep time.
S'mores Rice Krispies Treats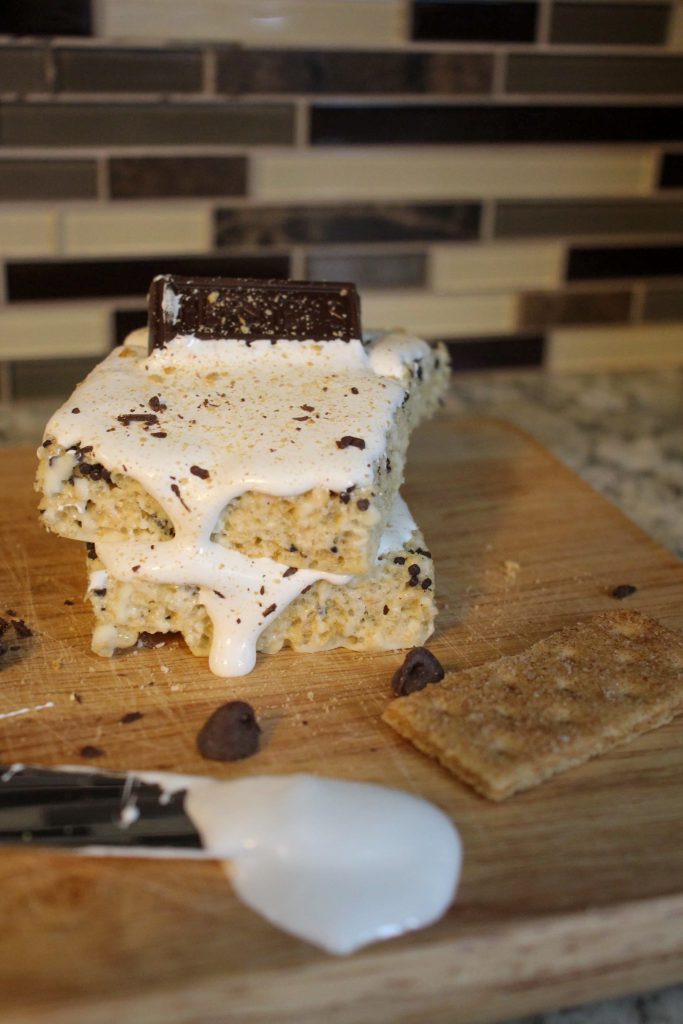 What You Need
6 cups Rice Krispies (or similar brand) cereal
2 cups (equal to 1 sleeve) crushed graham crackers
1 cup semi-sweet chocolate chips
1 ½ 10-ounce bags of  miniature or regular sized marshmallows
1/4 cup unsalted butter (1/2 stick)
1 jar of marshmallow fluff for icing (optional)
chocolate pieces and graham cracker crumbs for toppings (optional)
What To Do
In a large mixing bowl, combine the cereal, crushed graham crackers and chocolate chips. Set aside.
In a medium-sized pot over low heat on the stove, melt the marshmallows and butter until gooey. Pour the marshmallow mixture over the cereal and crushed graham crackers and mix until well coated.
Transfer to a 9-by-13-inch pan and press into the pan. Use a little bit of non-stick cooking spray on your hands to press evenly into the pan.
Allow the bars to cool.
Spread marshmallow fluff on top of the treats and garnish with crumbled graham crackers. Cut into individual pieces and top with a piece of chocolate (optional).
S'mores on a Stick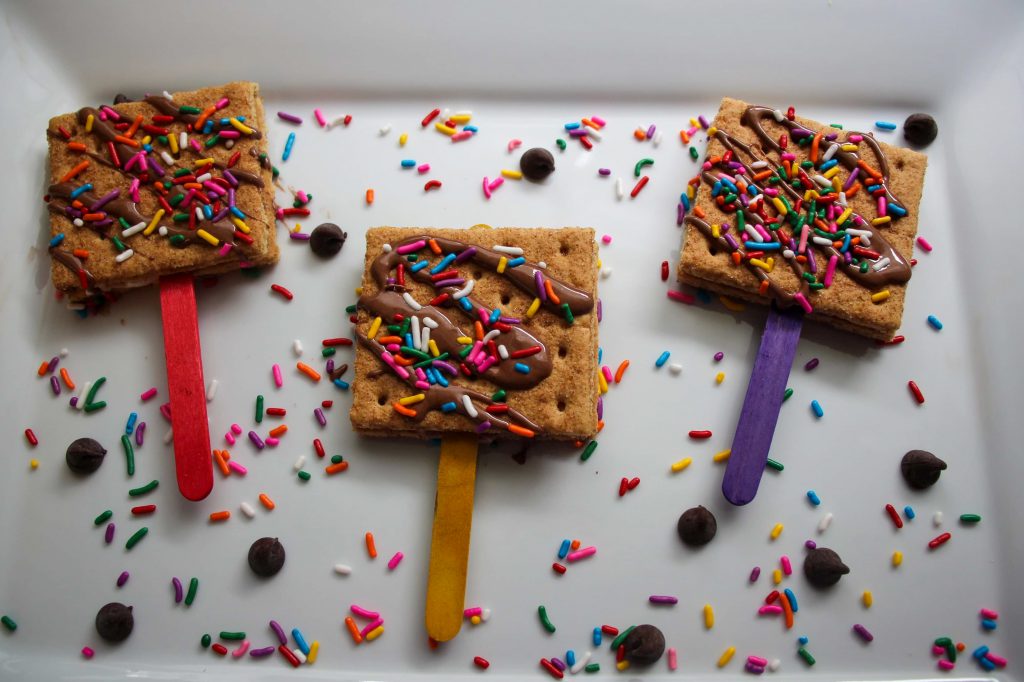 What You Need
1 14-ounce sweetened condensed milk
1 cup miniature or regular sized marshmallows
1 ½ cups semisweet chocolate chips, divided
24 whole graham crackers, broken in half
Sprinkles
24 wooden popsicle sticks
What To Do
In a small microwave-safe bowl, microwave 2/3 cup milk on high for 1½ minutes. Add marshmallows and 1 cup chips; stir until smooth.
Using a tablespoon, drop the filling onto 24 graham cracker halves; spread evenly. Top with remaining graham cracker halves and press down gently.
Microwave remaining milk for 1 ½ minutes. Add in the remaining chips and stir until smooth.
Drizzle the chocolate over the crackers and decorate with sprinkles. Let stand for 2 hours before inserting a pop stick into the center of each.
S'mores Snack Mix

What You Need
3 cups Golden Graham (or similar brand) cereal
1-1/2 cups mini pretzels
2 cups mini marshmallows (or 1 cup regular sized marshmallows, cut in half)
½ cup semisweet chocolate chips
What To Do
Mix together your cereal, pretzels, marshmallows and 1/2 cup chocolate chips.