On a rainy day, the Summer Adventure reading library is just a few clicks away!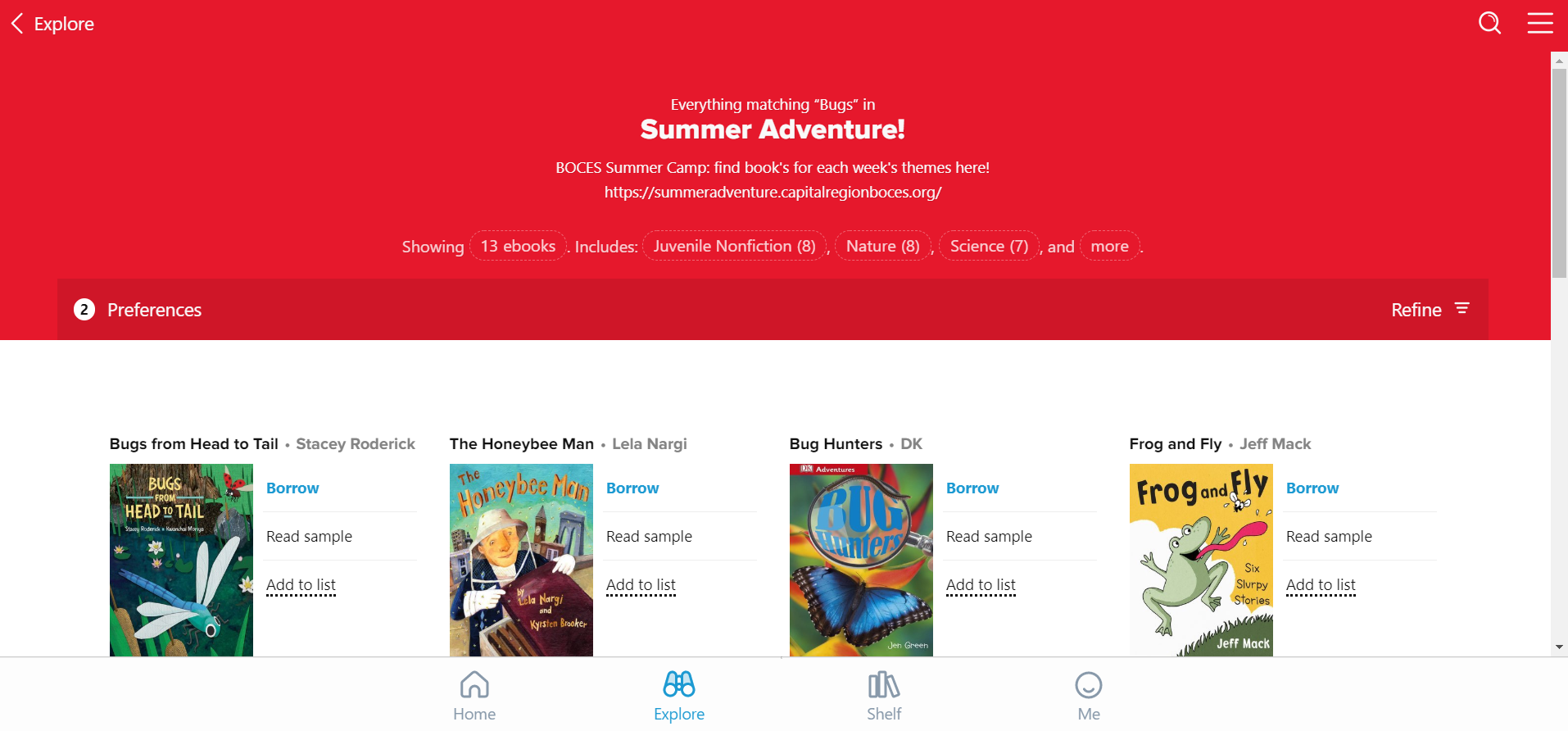 Sometimes there's nothing better than curling up with a good book. For this summer spent at home, visits to your local library may not be as frequent. But don't worry, the Capital Region BOCES School Library System (SLS) has created a free collection of e-books to keep you reading all summer long. 
Watch Tia Felock, BOCES SLS Automation Coordinator, show everyone how to access the collection and preview some of the bug-themed books at your fingertips!
How to Access the Summer Adventure Collection
The Summer Adventure e-book collection is available through Sora, a free resource through the BOCES School Library System.  Visit the Sora website, or, download the app for your mobile device: 
To log in, first select your school from the list available on the Sora website or app. 
Your log-in information depends on your school district (see list at right.)
If you have any questions about your district's log in, contact your school librarian. If you cannot reach them or if your school is not listed  and you would like to gain access to the Summer Adventure E-book Collection, email lacat@neric.org for a temporary log in.