From a river to a lake, from a lake to a cloud, from a cloud to rain. Learn all about the water cycle with these read-alongs.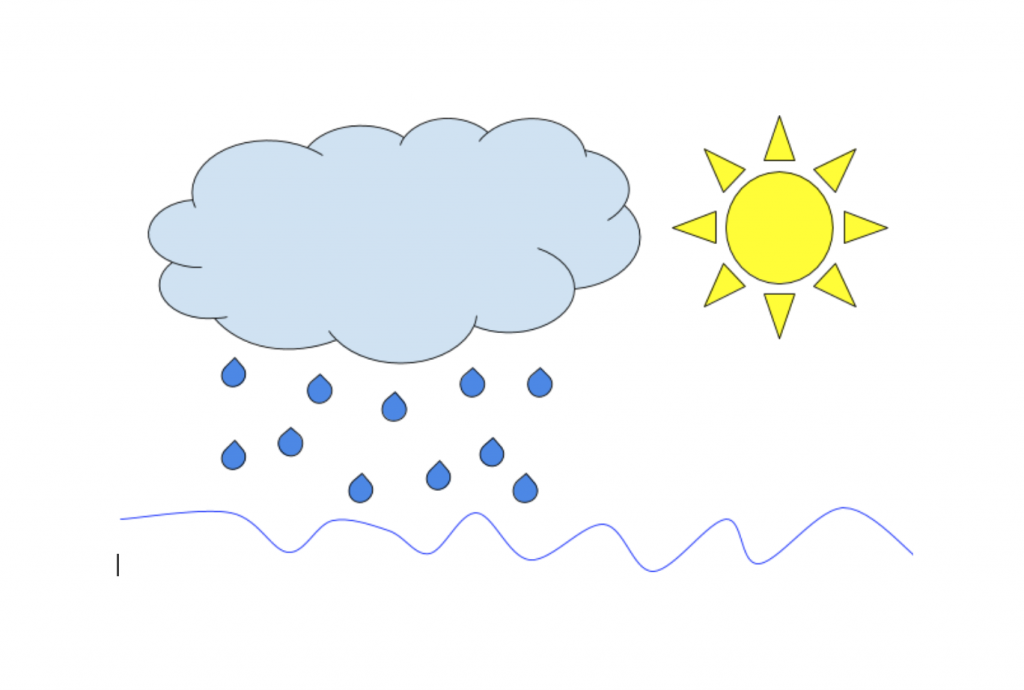 The Smallest Raindrop
After watching The Smallest Raindrop, explain what happened to the smallest raindrop at the beginning, middle and  end of the story. Use the diagram at the top of the page as an example to draw your own water cycle and show the path of the smallest raindrop. Create a raindrop character by drawing a picture of your raindrop.
Alternative water cycle lesson
Watch this education cartoon on the water cycle.