This sweet snack makes you feel like you're swimming with the fishes — without the salty sea water!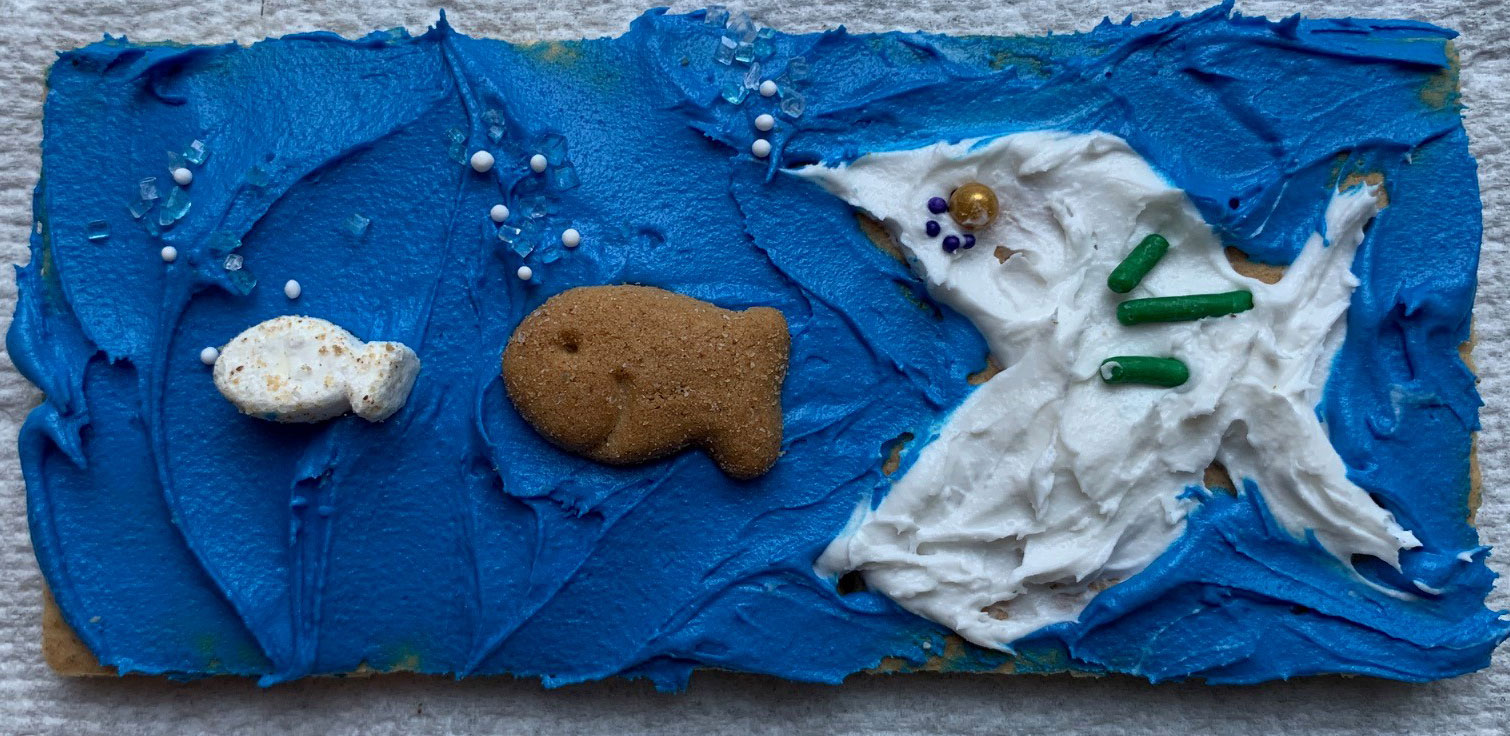 What You Need
Graham crackers
Goldfish Grahams S'mores flavored crackers
Blue icing
Sprinkles
What To Do
Spread icing over the graham cracker. Ask a parent for help if you're using a knife.
Place the fish crackers.
Add sprinkles for bubbles.
Use graham cracker crumbs for sand.