Take a virtual field trip to see all sorts of farm animals without leaving home.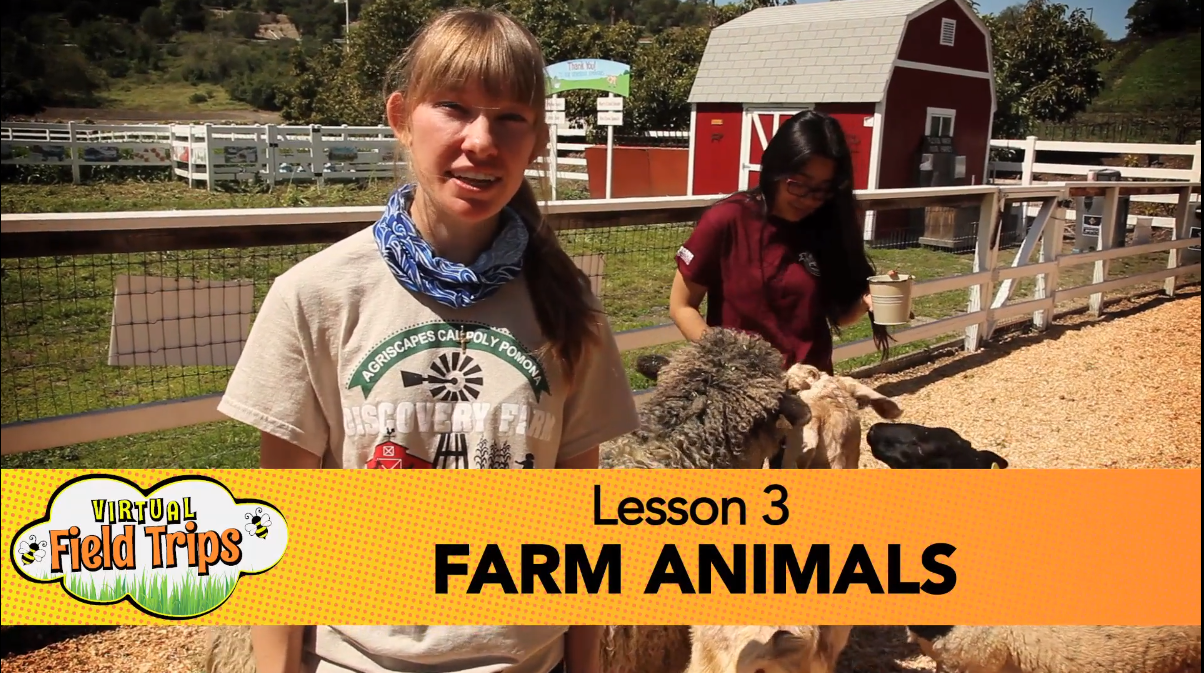 Educators from AGRIscapes, an extension of the Don B. Huntley College of Agriculture in Pomona, CA, have created a series of virtual field trips hosted at their farmland.
Start off your farm animal field trip with a video introducing you to some of the farm's friendliest goats, sheep and pigs. 
Want to do more? Here's a list of the other farm animal activities you'll find on their site:
a worksheet about sheep (grades 3-5);
coloring pages (all ages);
instructions on how to make butter (all ages);
a farm animal themed word search (grades 3-5); and
a quiz (grades 3-5).
Once you have completed all the activities on this "field trip," you will receive an Activity Badge!