Field trip out of the question? Think again. Thanks to technology, you and your family can visit all kinds of places from the comfort your home.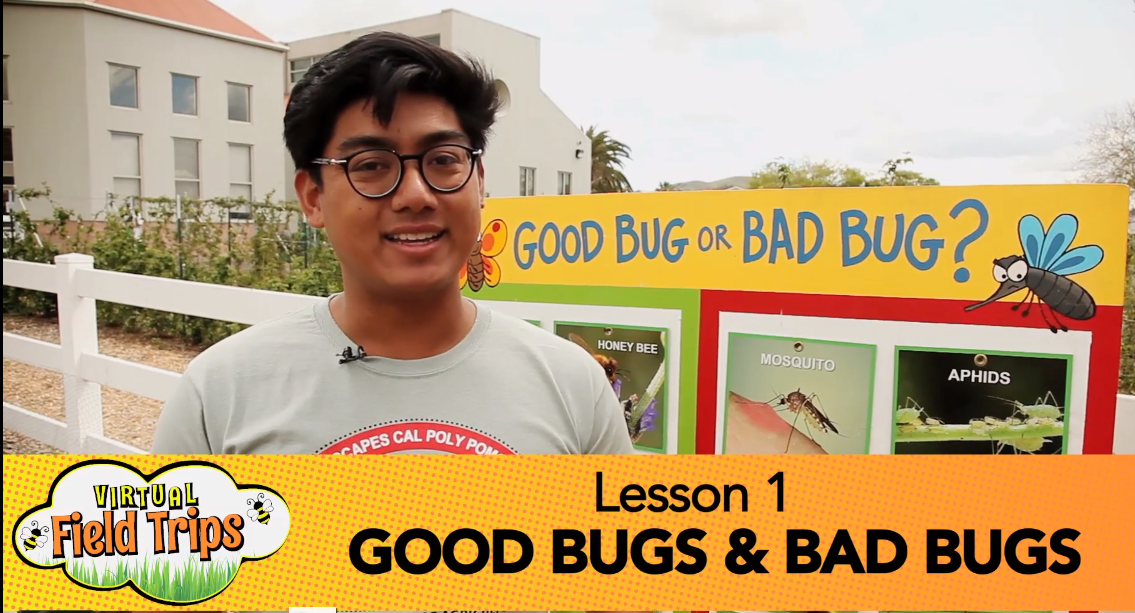 Educators from AGRIscapes, an extension of the Don B. Huntley College of Agriculture in Pomona, CA, have created a series of virtual field trips hosted at their farmland.
Their insect field trip has a collection fun online activities to introduce kids to the world of insects and bugs and help them get over their creepy-crawly jitters!
On your next day inside, head to the AGRIscapes website for:
a three-minute video that explains the benefits of insects and how they are different from pests (grades 3-5);
a worksheet that reviews the four stages of a worker bee's life cycle (grades K-2);
a buggy backyard coloring page (all ages);
an insect-themed word search (grades 3-5); and
a bug hunt bingo game (grades K-2).
Once you have completed all the activities on this "field trip," you will receive an Activity Badge!