In this activity, kids will use their sense of smell, touch and taste (but not sight) to solve the age-old riddle, What Am I Eating?
What You Need
A muffin tray with each compartment filled with a different snack 
An assortment of bite-sized snacks, suck as pretzels, grapes, small cookies, squares of cheese, chocolate chips, PB&J bites and cucumber slices. You'll need a different snack for each compartment in your muffin tray.
What To Do
Close your eyes and pick one item from the tray.
Can you figure out what the mystery snack is? You can smell it, feel it and taste it, but no peeking!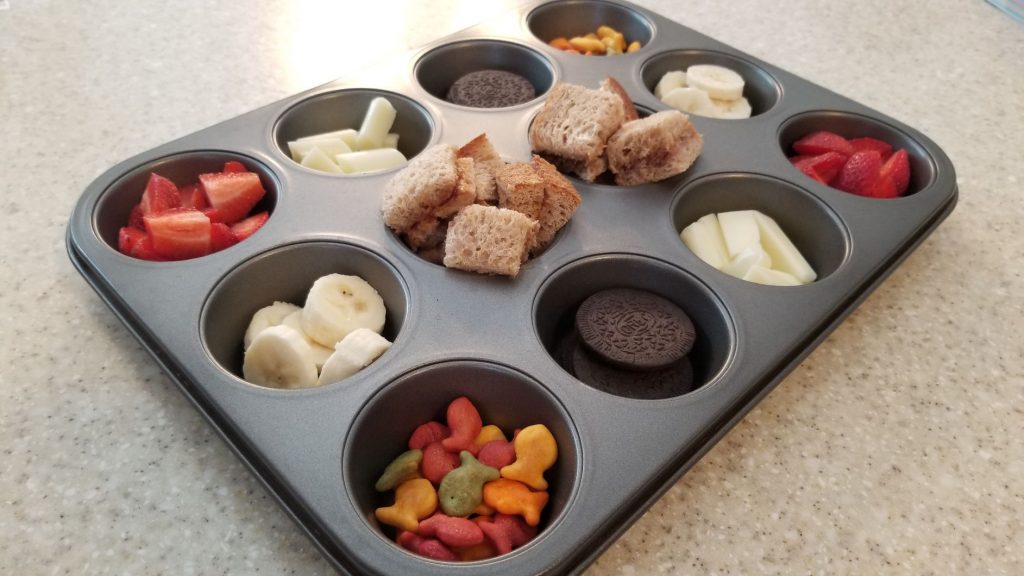 Pro Tips
It's more fun if the snacks are a surprise, so a parent or adult should fill the tray and cover it with a towel until kids' eyes are closed!

Put several of each item in each compartment so kids get a chance to flex their memory muscles should they happen to choose the same food twice!

What Am I Eating? is even more fun when the secret snacks represent an array of different shapes, textures and flavors, such as tart raspberries, salty peanuts, crunchy croutons and soft mini-marshmallows.

This game is a great way to encourage kids to try new foods and flavors.